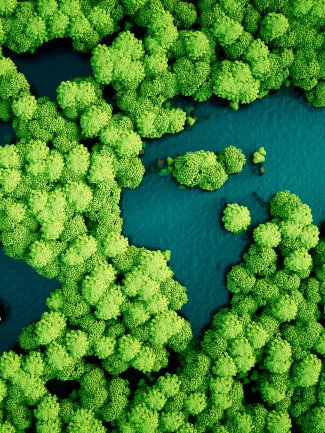 HP's Carbon Footprint Assessment and Offsetting

2021

/

22
3/2/2023
As Jasper Parrott wrote in The Guardian in 2019, ​"We have a responsibility to galvanise our industry and question the established way of working in order to mitigate its ecological impact." This responsibility is very important to HarrisonParrott and our Environmental Working Group has recently completed our third carbon footprint assessment and offsetting with Carbon Footprint Ltd. Below are the assessment findings and how we plan to offset our carbon footprint.
Our assessment included staff business travel (including flights, trains, grey fleet, buses, car hire), office energy usage, home-working, commuting, and equipment purchases. Our total emissions between September 2021 to August 2022 came to 113.74 tCO2e, which is 70.2% lower than our baseline year (2018/19). Compared to last year's assessment, our total emissions have increased by 61.5%, but this is predominately due to travel restrictions from the COVID-19 pandemic negatively impacting travel during 2020/21. Since travel restrictions have eased, our flight emissions have increased by 247.1%.
We also assessed our office's energy consumption, and gas oil is the most significant contributor to our office's carbon footprint.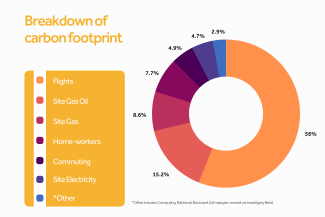 What's next?
The following recommendations have been given to us by Carbon Footprint Ltd:
We will continue to cut back on non-essential flights and book economy-class seats
Encourage colleagues to travel by train whenever possible
Improve our office energy reporting to gain more accurate data
Ensure our offices are used sustainably and use recyclable, reusable, refurbished and organic materials wherever possible
How we are achieving carbon neutral plus status
After assessing of very worthy number of carbon offsetting solutions, HP staff have voted to offset our emissions with the Pacajai REDD+ Project.
Pacajai REDD+ Project is working to prevent unplanned deforestation in native forests, which has occurred due to logging, squatting and attempts to implement pastures. The project is expected to avoid over 22 million tonnes of carbon dioxide equivalent greenhouse gas emissions over a 40-year period. This will be achieved by managing the land in the form of a ​'private conservation reserve', through rigorous monitoring and enforcement. The additional Gold Level CCB Award (currently undergoing revalidation) provides a guarantee of the exceptional social and environmental co-benefits of this project. Choosing this project also means we have adhered to UN sustainable development goals 13 (climate action) and 15 (life on land).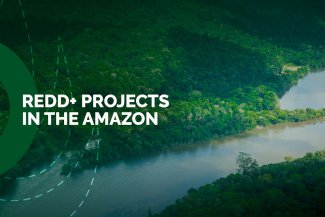 HP offset an additional 25% of our footprint and are now certified as Carbon Neutral Plus. By achieving a reduction in emissions of 70.2% relative to the baseline year (2018/19), we are delighted to have qualified to use the Carbon Footprint Standard branding.
To date, we have offset a total of 567.74 tonnes of CO2e by supporting reduced deforestation in the Amazon, supporting community projects by providing cooking stoves and borehole rehabilitation in India and Uganda, and planting trees in the UK.
We look forward to seeing the difference made with Pacajai REDD+ Project.