The Culture Bar Podcast: No.

1

Green New Deal and The Arts
15/7/2020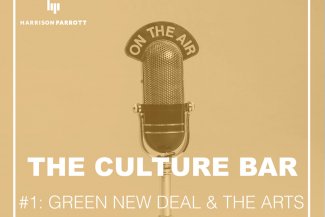 We are delighted to be joined by Jasper Parrott HarrisonParrott's co-founder and executive chairman, and Professor Anatol Lieven of Georgetown University in Qatar. Professor Lieven is author of ​'Climate Change and the Nation State, the Realist Case' published this Spring by Penguin. Jasper and Anatol will be discussing the UK government's so called ​'Rooseveltian New Deal', the importance of a green new deal, and how the arts and culture might be affected.
.
The Culture Bar is a panel discussion podcast exploring, dissecting and shedding light on important topics in the arts and music world which matter to you.
Find us on Soundcloud, Podbean, iTunes and all good podcatcher sites.
#theculturebar