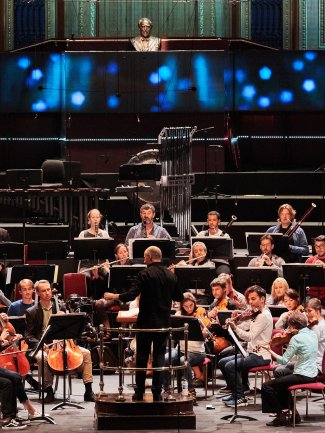 Estonian Festival Orchestra

&

Paavo Järvi tour to Finland and Korea
25/8/2022
This September sees the Estonian Festival Orchestra debut in Korea with a three-concert tour in Seoul, Tongyeong and Gyeonggi, with conductor and orchestra founder Paavo Järvi.

Before heading to Korea, EFO opens the Sibelius Festival in Lahti in Finland on 31 August. This special programme begins with Sibelius' Lemminkäinen Suite where Wagnerian eroticism meets music with an archaic folk character. In the final piece, the audience is taken on a journey from innocent sunshine, by way of dark struggles, to a triumphant, Romantic finale with Sibelius' Symphony No.2.
On 3 September, the Korean tour begins at Seoul Arts Center (3 September), followed by Tongyeong Concert Hall (4 September) and ending at Gyeonggi Arts Centre (5 September). The programme includes Arvo Pärt's Cantus in memory of Benjamin Britten, Brahms' Concerto for Violin and Cello A minor (Double Concerto) with solo parts performed by EFO violinist Triin Rubel and cellist Marcel Johannes Kits, and Erkki-Sven Tüür's l'ombra della croce before finishing with Tchaikovsky's Symphony No.5.
EFO and Paavo Järvi's most recent recording Mythos won the coveted Contemporary Music ​"Diapason d'or" award. All three works on the album were recorded live in concert and composed by Erkki-Sven Tüür.
HP is delighted to be managing this tour.