The Culture Bar: Bonus Episode Technology

&

the Arts — future predictions
20/8/2021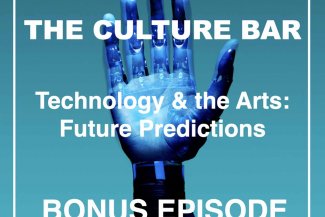 In this bonus episode of The Culture Bar podcast, we are sharing something a little bit different with you; a compilation of responses to a special bonus question we asked some of our guests from previous episodes.
We asked this post-interview question: ​'How will technology influence arts and culture?'.
These informative, insightful ideas, predictions and thoughts have been edited together so you can hear how music and arts experts think digital and tech will impact the sector, and what this might look like.
You will hear opinions from: