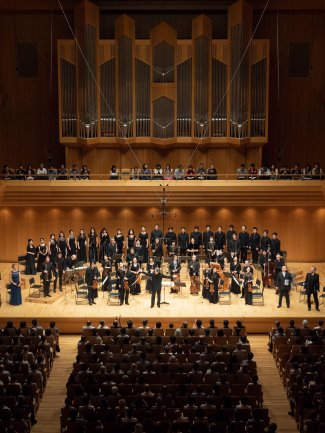 ©
Photo: Bach collegium Japan
BACH

COLLEGIUM

JAPAN

PERFORM

AT

BACHFEST

LEIPZIG
11/6/2021
Bach Collegium Japan, Masaaki Suzuki and Masato Suzuki are proud to have an enduring and successful relationship with the world-renowned Bachfest Leipzig. Normally the festival holds 100-plus events, but this year COVID-19 restrictions mean they are required to scale back to twelve, of which Bach Collegium Japan will be present two performances recorded from Kobe Shoin Women's University in Japan.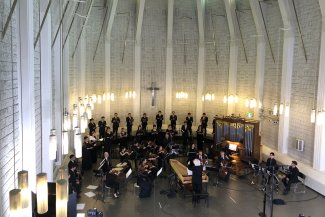 These performances will be made available online as part of the festival's ​'Bach's Messiah' cycle featuring more than 30 cantatas, Bach's three oratorios and the St. Matthew Passion, performed by world-famous interpreters. It is set to become the online Bach event of the year and from 11 to 15 June and will be the focal point of the 2021 Bachfest.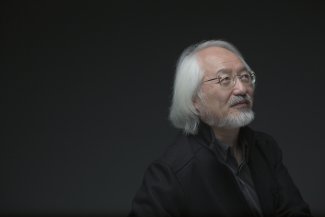 You can purchase tickets to watch the performances on the ​'Bach from Home' website. A television programme produced by MDR will broadcast in Germany an abbreviated version of the full cycle in the Autumn.
To reduce the environmental footprint of the Bachfest in these times of climate change, the Bach Archive is helping fund the plantation of a forest on the edge of a former opencast lignite mine just south of Leipzig. This will subsequently bear the name of Johann Sebastian Bach. Read more about this initiative here.