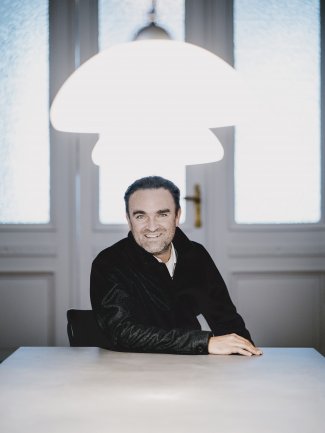 WÜRZBURG

,

PRAGUE

AND

BUDAPEST

WELCOME

JÖRG

WIDMANN
27/5/2021
Celebrating the centenary of the Mozartfest Würzburg, Jörg Widmann opens its 2021 festival, conducting the Camerata Salzburg and soloists Renaud Capuçon and Gérard Caussé in two special concerts featuring Mozart's own historic instruments on 28 and 29 May. The programme includes Mozart's Fantasia in F minor, KV 608 (arr. Hermann Zilcher), Sinfonia Concertante for violin, viola and orchestra, KV 364, the Symphony No. 41 ​'Jupiter', KV 551, and Widmann's Con Brio.
The opening concert on 28 May will be recorded and broadcast by Bayerischer Rundfunk/​BR Klassik and streamed online at 8:05pm CET, with the second concert on 29 May also being streamed online on the festival's website at 8pm CET.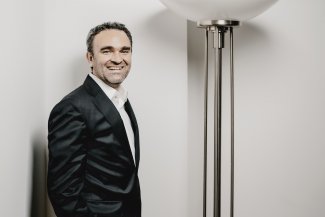 His next appearances then take him to the prestigious Prague Spring Festival, where he is this year's Artist-in-Residence. The first is a special masterclass from Martinů Hall on 30 May at 5pm CET, and on 31 May at 8pm CET, he will be partnered by the PKF – Prague Philharmonia and conductor Emmanuel Vuillaume for a performance – with audience – of Mozart's Clarinet Concerto at the Rudolfinum. In connection to his concert, Jörg Widmann says: ​"To be able to play music in Prague by one of the ​"saints of the city" is something quite exceptional for me." Both events will be live-streamed on the Prague Spring's website.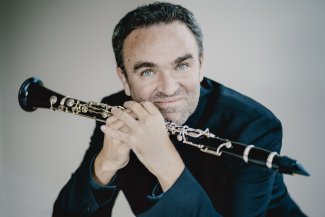 Following Prague, Jörg Widmann makes a very welcome return to Budapest for two sold-out concerts with audience, play-directing the Budapest Festival Orchestra on 4 and 5 June (both at 7:45pm CET). The programme features Widmann's arrangement of Mendelssohn's ​'Andante' (from the Clarinet Sonata, MWV Q15), his own works Freie Stücke, Con Brio, and 180 Beats Per Minute, concluding with Mendelssohn's Symphony No. 1, op. 11.