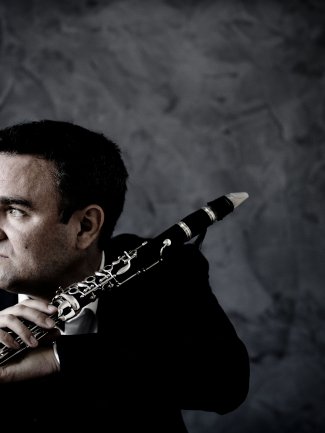 Jörg Widmann and Irish Chamber Orchestra embark on

US

tour
8/11/2019
Jörg Widmann and his Irish Chamber Orchestra embark on tour to the US for three concerts at Wheaton College's Edman Memorial Chapel on 16 November, New York's Carnegie Hall on 19 November and Washington's Library of Congress on 20 November. The program will feature Widmann's Versuch über die Fuge in Chamber Orchestra Version and with soloist Claron McFadden as well as his early String Sextet 180 beats per minute. These works are framed by Mendelssohn's Sinfonia No. 8 in D major, Mozart's deeply expressive Adagio and Fuge and finally Weber's Clarinet Quintet – again in a version for Chamber Orchestra.
On 18 November Widmann will give a lecture at Carnegie Hall where he shares his thoughts on music — past, present and future.
This marks the start of his season as Carnegie Hall's Richard and Barbara Debs composer Chair at Carnegie Hall, that sees his works being performed in New York throughout the season as well as Wdimann perform as conductor and soloist.
Sabine Frank
Director & Managing Director (HP GmbH)