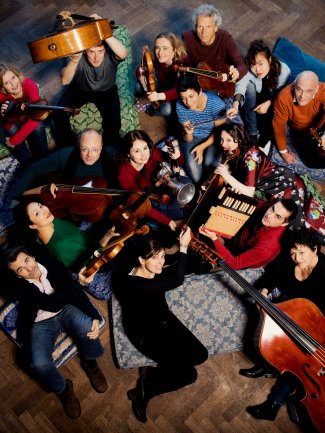 CAMERATA

BERN

IN

GENEVA

:

SIGH

&

DESIRE
14/2/2020
On 23 February sees the Camerata Bern perform in Geneva's Victoria Hall led by Artistic Partner Patricia Kopatchinskaja. Soprano Ah Young Hong and clarinetist Reto Bieri join the ensemble for a performance featuring Michael Hersch who is composer in residence with the Camerata Bern for the 2019/20 season.
The programme includes arias by Bach, Hartmann, Ligeti, Mozart and Michael Hersch's new work Agatha for soprano, violin, clarinet and ensemble commissioned by Camerata Bern. The work premiers on 21 February at Casino Bern and is repeated in Geneva on 23 February. Also performed is an adaptation of the song Susanne un jour by Orlando di Lasso, which tells the story of a young woman who is harassed by two lustful old men, but would rather die than lose her chastity. Mozart's Symphony No. 40 is the foundation of the programme and encapsulates the theme; drama, sign, tears, grief, need and comfort.
The composition commission to Michael Hersch is funded by the Ernst von Siemens Music Foundation.
Annebeth Webb
Senior Manager: Creative Partnerships & Tours