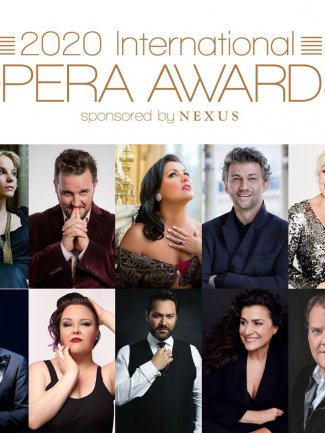 Vote for the

2020

International Opera Awards now
10/2/2020
The nominees for the 2020 International Opera Awards have been announced and it's time to get voting!
Karita Mattila and Jamie Barton have both been nominated in the Opera Magazine Readers' Award category, Russell Thomas is up for Best Male Singer, and Andrew Foster-Williams' recording of Gounod's Faust (Palazzetto Bru Zane) has also received a nomination.
CAST YOUR VOTE HERE.
Voting closes 5pm GMT on Friday, 27 March. The winner will be announced at the 2020 International Opera Awards at Sadler's Wells on Monday, 4 May.