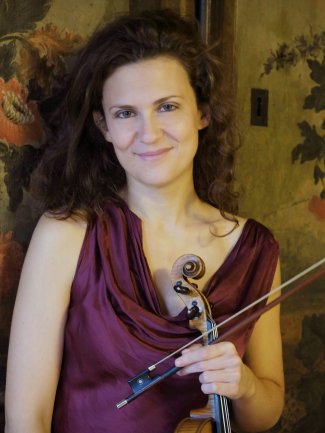 ©
Photo: Piera Mungiguerra
Lorenza Borrani's Artistic Residencies with Norwegian Chamber Orchestra and Orchestra della Toscana
7/2/2020
This new decade welcomes Lorenza Borrani as an Artist-in-Residence with two European orchestras, displaying her popular demand across both sides of the continent.
Following her impressive debut and continuing success with the Norwegian Chamber Orchestra in 2019, Borrani returns to Oslo to launch her residency as Guest Artistic Director in a series of concerts throughout 2020. On 11 February she leads the Orchestra in a thrilling virtuoso programme of Bach and Mendelssohn. Featuring Chamber Orchestra of Europe's principal flutist Clara Andrada and cembalist Elina Albach as co-soloists alongside Borrani, they perform Bach's Triple Concerto and Brandenburg Concerto No.5. The following evening at Oslo's cross-cultural complex, Sentralen, Borrani collaborates with the orchestra musicians in the NCO's popular concert series for young professionals, Klubb Klassisk. Together they perform the works of Bach in strong contrast with Penderecki's La Follia and Duo Concertante for violin and double bass.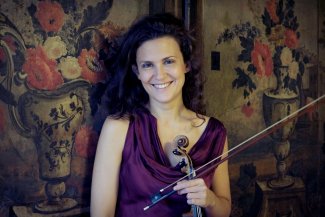 For Borrani's second visit with the Orchestra during her residency, she has chosen an all-Haydn programme for the Orchestra's subscription concert in the University Aula on 9 June. Together with the NCO's solo cellist Louisa Tuck and two of her colleagues from Spira mirabilis, Maria Alba Carmona (oboe), Michele Fattori (bassoon), Borrani presents Haydn's exuberant Sinfonia Concertante and a semi-staged performance of Symphony No.60 Il Distratto based on incidental music for Le Distrait by Jean-François Regnard. Borrani makes an appearance the following evening in the second concert during her visit, and this time in Sentralen. The NCO led by Borrani presents a new iteration of their new concert series Hørbar (audible) in which they leave behind the formalities of the traditional classical concert and aim to offer a renewed concert experience and more dynamic musical exchanges.
November 2020 sees Borrani conclude her residency with a concert as part of the NCO's celebration of Beethoven 250th anniversary in Oslo. For her final collaboration of the season, Borrani joins forces with the Orchestra with accounts of selected works by Beethoven and Prokofiev.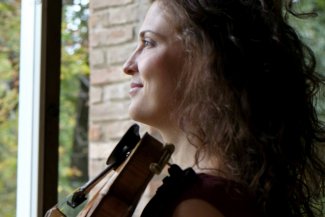 Lorenza Borrani will also be creatively contributing to Orchestra della Toscana in 2020 in an Artist-in-Residence role. As part of the Orchestra's 40th anniversary celebrations, Borrani will play-direct a programme of Haydn, Zimmermann and Beethoven. First in the orchestra's own concert hall, Teatro Verdi (Florence) on 27 February, then at Teatro Garibaldi (Figline Valdarno) on 29 February, and Teatro Politeama (Poggibonsi) on 3 March. The final concert in Poggibonsi will be recorded for Rete Toscana Classica for future broadcast.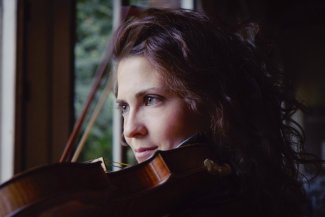 Yasemin Kandemiroğlu
Manager: Artists, Arts Partnerships & Tours