LORENZA

BORRANI

RETURNS

TO

TOUR

WITH

AUSTRALIAN

CHAMBER

ORCHESTRA
8/3/2019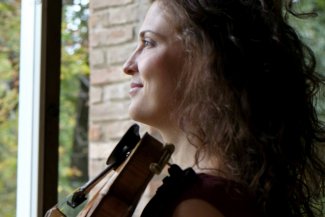 Italian violinist Lorenza Borrani returns to Australia this March to lead the Australian Chamber Orchestra's second tour around the country this season.
This year the programme is titled ​'Beethoven & Prokofiev', featuring Prokofiev's Violin Sonata No.1 arranged by Borrani and Beethoven's String Quartet. The programme includes the Australian premiere of Dobrinka Tabakova's Such Different Paths. As before, Borrani takes on the role of both soloist and director.
Concerts take place from 7 — 19 March with stops in Newcastle, Canberra, Brisbane, Sydney, Melbourne and Adelaide.
Yasemin Kandemiroğlu
Manager: Artists, Arts Partnerships & Tours