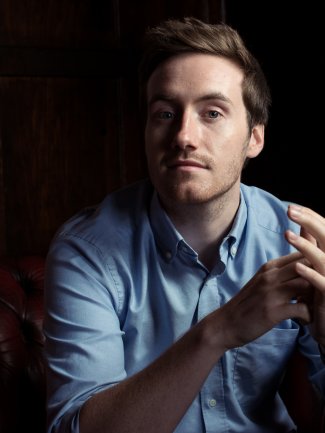 Foundation workshop: Ollie Howell with Create

5

Ensemble
31/1/2020
On Saturday afternoon of 9 November 2019, the HarrisonParrott Foundation team joined the Tri-borough Music hub for their Saturday Music School in Hammersmith. This was the second Artists for Inclusivity workshop to take place, this time led by Polyarts's multi-award-winning drummer, instrumentalist, composer, producer and broadcaster, Ollie Howell.
In comparison to the first workshop led by conductor Stephanie Childress which focussed on classical repertoire with a string ensemble, Ollie's workshop with 17 members of ​'Create 5 Ensemble', took on more of a jazz and contemporary approach.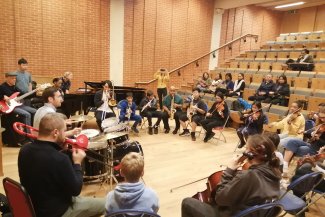 As the session began, Ollie welcomed the students, all aged between 7 and 17 years old, and asked them to take a seat in a circle. He started the session by asking the group to play Sonnymoon for Two, a Jazz piece written by Sonny Rollins released in 1958. It was inspiring and uplifting to see children engage so well with a piece written before their time. Building on from this, Ollie focussed part of the session on improvisation and went around the circle giving each student the opportunity to play an improvised solo for 8 bars. It was clear that the children had taken inspiration from Ollie as they increasingly gained confidence in their improvisation as the session continued. During the next part of the session, Ollie focussed on the musical form of ​'call and response' which is used to develop both a musician's ear and their ability to repeat and adapt a melody in response. The students enthusiastically got involved and Ollie praised the participants for their bravery in performing in front of all their peers. The mix of instruments around the group, from trumpet to cello, demanded the students to really listen to each other as opposed to watching for the notes. Ollie ended the session on the drumkit, which impressed the students and gave them a different insight into his musical abilities.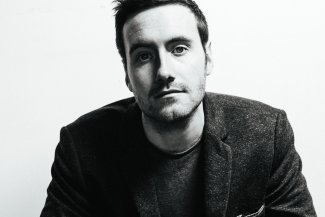 Following on from the session, the Foundation Team managed to have a chat with some of the parents about their thoughts on the workshop. A couple of quotes help illustrate the enthusiasm with which Ollie and the session were received:
"I think it was inspiring and it's really helping kids to develop their understanding of Jazz and it's fun for them to improvise. It was a really fun experience and we hope to have Ollie back!"
"I'm a scientist by training – so I'm really pleased that they had this opportunity to really have a masterclass from someone so prominent at their Saturday Music School. It's such a privilege that someone like him makes time for local children. As a parent I'm just absolutely over the moon."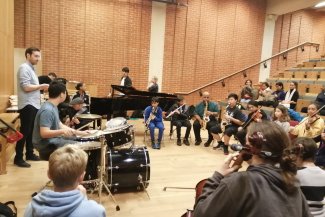 We also asked Ollie himself about his thoughts on the workshop and the importance of holding a workshop of this nature to Tri-Borough Music hub:
"I was really impressed with how brave they all were, it can be scary improvising in front of your peers and parents and in front of an outside guest which adds an extra level of anticipation, but everyone really got stuck in. Dom (the ensemble's teacher) is obviously doing a great job! Hopefully it was useful for them! These workshops are hugely important to Tri-Borough Music Hub, especially in a class like Create 5 because the participants learn so much more about social skills and other elements of communicating/​being part of an ensemble that have completely nothing to do with music! Those sorts of classes teach them things they can't get in other areas of schooling or amongst their friends. A truly unique experience for them and it's really nice to be a part of it and be able to add my stories, ideas and techniques."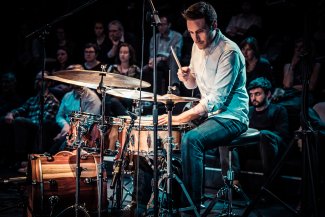 Lorna Aizlewood
Chief Operating Officer & General Counsel, Head of Birdsong Music Publishing