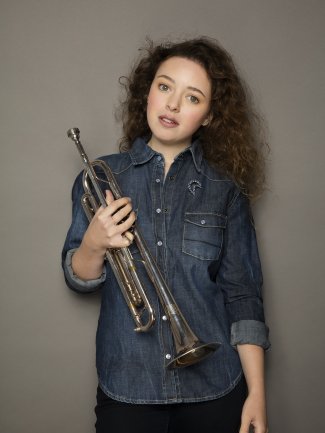 Lucienne Renaudin Vary tours South East Asia with London Chamber Orchestra
11/10/2019
This month, Lucienne Renaudin Vary embarks on a South-East Asian tour with London Chamber Orchestra, performing Neruda's Trumpet Concerto and Ravel's Pavane pour une Infante Défunte arranged for trumpet and orchestra, a piece of her latest album Mademoiselle in New York, released on 4 October.
The tour includes concerts on 18 October in National Culture Hall in Vientiane, Laos; on 22 October in Thailand Cultural Centre in Bangkok; on 26 October in Brunei, on 29 October in Dewan Filharmonik Petronas Hall in Kuala Lumpur, Malaysia; on 2 November in Chaktomuk Theater in Phnom Penh, Cambodia and on 8 November in Ha Noi Opera House in Vietnam.
Lucienne will return to the orchestra later this season to perform Hummel's Trumpet Concerto at Cadogan Hall in March 2020.