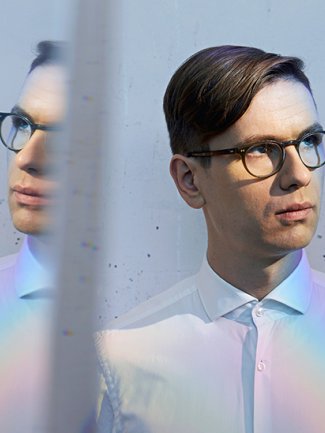 Víkingur Ólafsson's solo recital debut at Berliner Philharmoniker sold out weeks in advance
13/12/2018
Víkingur Ólafsson plays his solo recital debut at the Berliner Philharmoniker on 29 January 2019. The recital programme includes a selection of keyboard works from his newest album, Johann Sebastian Bach. Johann Sebastian Bach is Víkingur's second album as an exclusive recording artist for Deutsche Grammophon. Released in September 2018, the album has received superlative reviews from around the world, including: 5* reviews in The Times and Classica; Gramophone Editor's Choice; Album of the Week in the Sunday Times; Album of the Month in BBC Music Magazine; and in the best albums lists of 2018 by Presto Classica and US radio stations NPR and WQXR.
"Bach at the keyboard has rarely sounded so fresh, expressive and joyous." (Sunday Times)
The recital also features Víkingur's interpretation of two Beethoven sonatas: Op.2 No.1 in F minor and Op.111 in C minor. The latter is Beethoven's last composition for the instrument and is considered to be a very challenging addition to the piano repertoire.
The performance is a part of Berliner Philharmoniker's piano recital series for which, in the 2018/19 season, also features Piotr Anderszewski, Daniil Trifonov, Seong-Jin Cho and Krystian Zimerman.