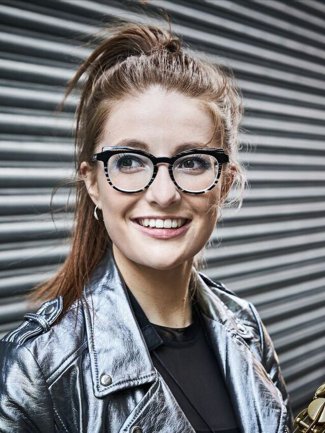 JESS

GILLAM

AT

LAST

NIGHT

OF

THE

PROMS
24/8/2018
Having appeared in the BBC Young Musician Prom earlier this summer, Jess Gillam returns for a major role in the Festival's grand finale.
Jess will bring a fabulous ending to this years' BBC Proms season, appearing not only at the BBC Radio 2's Proms in the Park in Hyde Park, but also at the Last Night of the Proms in the Royal Albert Hall. She will join BBC Symphony Orchestra and Sir Andrew Davis for Milhaud's Scaramouche and a duet with star baritone Gerald Finley. This is Jess's fourth appearance at the Festival following two performances in 2017 and a cameo at the 2018 BBC Young Musician Prom celebrating 40 years of the competition which brought her into the limelight back in 2016.
Jess said: ​"I can't quite believe that I'll be performing at both the Proms in the Park and the Last Night of the Proms in the Royal Albert Hall on the same night! I am so excited to be a part of the celebrations – the atmosphere at the Proms is very special and the concerts have been absolutely incredible so far this year."
The Last Night of the Proms and Proms in the Park will be broadcast live on BBC One and BBC Two, BBC radio 2 and BBC Radio 3 and online via the BBC iPlayer. For exclusive behind-the-scenes footage, the Royal Albert Hall have also invited Jess to curate their first foray into Instagram TV which you'll be able to follow here.