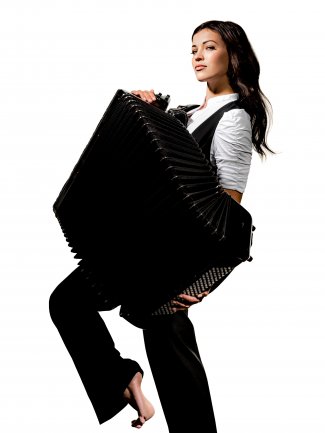 Ksenija Sidorova debuts with Orchester Philharmonique du Luxembourg
13/4/2018
Ksenija Sidorova debuts with the Orchester Philharmonique du Luxembourg on 20 April at the Philharmonie Luxembourg.
Under the baton of Paavo Järvi, Ksenija plays Erkki-Sven Tüür's Concerto for Accordion ​"Prophecy". The programme also includes Sibelius' Night Ride and Sunrise, Wagner's Siegfried idyll, and Beethoven's Symphony No.4.
Together with Paavo Järvi, Ksenija is championing Tüür's piece around the world playing it with orchestras such as the NHK Symphony and the Estonian Festival Orchestra. Ksenija has also performed it with MDR Leipzig and Monte-Carlo Philharmonic orchestras.