Ksenija Sidorova's debut with

MDR

Sinfonieorchester Leipzig
19/1/2018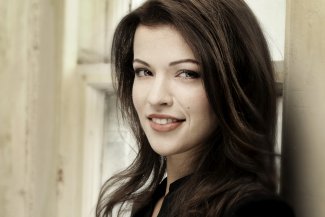 On 24 January, Ksenija Sidorova debuts with MDR Sinfonieorchester under the baton of their chief conductor Kristjan Järvi at Schaubühne Lindenfels in Leipzig.
The concert is part of the ​'Baltic 100 Festival' to celebrate the 100 years of independence of the Baltic countries, she plays Prophecy for accordion and orchestra by the Estonian composer Erkki-Sven Tüür.
Ksenija is promoting this piece worldwide having played it with a wide range of orchestras such as NHK Symphony Orchestra, Orchestre Philharmonique de Monte-Carlo, Orchestre Philharmonique du Luxembourg and the Estonian Festival Orchestra.