Susanna Mälkki returns to London Symphony Orchestra
6/4/2018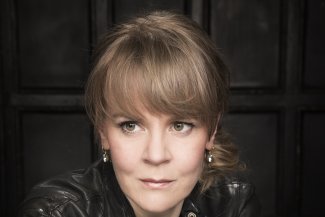 On 15 April Susanna Mälkki returns to the Barbican Centre to make her second appearance with the London Symphony Orchestra. The programme features the world premiere of a new work by Patrick Giguère, Elgar's Cello Concerto with soloist Daniel Müller-Schott, and Sibelius' Symphony No.5; the London concert is preceded by a performance at the Palau de la Música in Valencia on 14 April, featuring the latter two works as well as excerpts from Sibelius' Pelléas et Melisande as the opener.
The LSO concerts follow hot on the heels after Mälkki's recently acclaimed performances of Von Einem's rarely performed Dantons Tod at the Wiener Staatsoper, and they are followed by her 12th appearance of the current season with the Helsinki Philharmonic Orchestra on 20 April, in a performance of Mahler's Symphony No.9.
The LSO caught up with Mälkki ahead of her London performance – read the blog here.