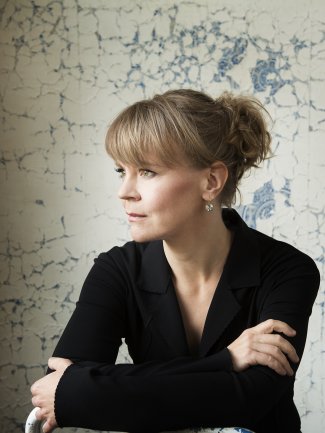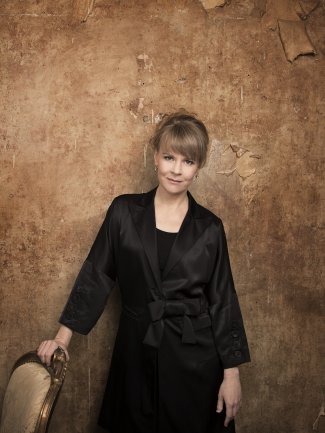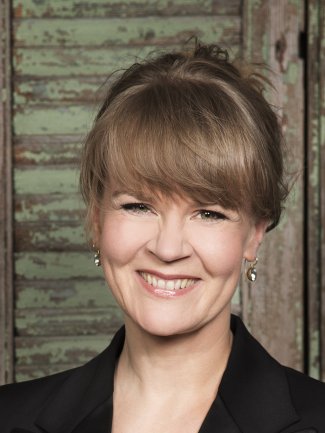 "Conductor Susanna Mälkki's sensational debut is easily the most impressive CSO podium bow of recent seasons."

(Chicago Classical Review)
Chief Conductor: Helsinki Philharmonic Orchestra
Principal Guest Conductor: Los Angeles Philharmonic (from 2017/18)
2018/19 marks Mälkki's third season as Chief Conductor of the Helsinki Philharmonic Orchestra – upcoming highlights include Stravinsky's Rite of Spring, the world premiere of a new work by Enno Poppe, and a tour of Central Europe with violinist Pekka Kuusisto. Following an acclaimed first season as Principal Guest Conductor of the Los Angeles Philharmonic, Mälkki launches 2018/19 with the world premiere of Steve Reich's Music for Ensemble and Orchestra; other projects include Messiaen's Turangalîla-Symphonie and a staged performance of Sibelius's The Tempest.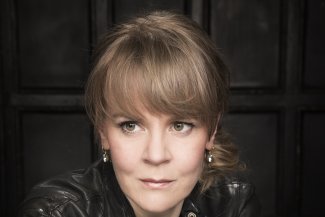 Show More

A guest conductor at the highest level worldwide, 2018/19 sees Mälkki return to the Wiener Symphoniker and Radio-Symphonieorchester Wien (as a Wiener Konzerthaus ​"Portrait" artist), hr-Sinfonieorchester, Symphonieorchester des Bayerischen Rundfunks, Orchestre de la Suisse Romande and Orchestre Philharmonique de Radio France, among others. Recent engagements include the Berliner Philharmoniker, London Symphony, Gothenburg Symphony, San Francisco Symphony and New York Philharmonic orchestras, Orchestre symphonique de Montréal, and her Czech Philharmonic Orchestra debut. Mälkki has previously worked with The Cleveland, Chicago Symphony, The Philadelphia, New World Symphony, Swedish Radio Symphony (returning in October 2018), BBC Symphony (BBC Proms) and Oslo Philharmonic orchestras, London Sinfonietta, Chamber Orchestra of Europe and Teatro La Fenice.

A renowned opera conductor, Mälkki returns to the Opéra national de Paris in 2019 to conductDvořák's Rusalka – past engagements include Francesconi's Trompe-la-Mort (world premiere, 2017) and Janáček's The Makropolous Case. In 2018 and 2016 she made her critically acclaimed debuts at the Wiener Staatsoper (Gottfried von Einem's Dantons Tod) and The Metropolitan Opera (Saariaho's L'Amour de loin). Mälkki previously collaborated with Francesconi on Quartett, and was the first woman to conduct a production at Teatro alla Scala, Milan (2011, returning in 2014). Other past opera highlights include Der Rosenkavalier and Le nozze di Figaro with the Finnish National, and her Staatsoper Hamburg debut conducting a revival of Jenůfa.
"Mälkki, who is a former music director of the Ensemble Intercontemporain in Paris, very much has her finger on the European pulse and is a compelling advocate of uncompromising modernism."
(Los Angeles Times, November 2018)
"Susanna Mälkki realises music ideally on the podium of the brilliant State Opera Orchestra: the Finnish conductor incessantly drives the rhythms to unload, she pampers the wind chords in a wonderfully balanced manner, leaving voices and strings room for the sensual unfolding of the lyric."
(Wiener Zeitung, March 2018)
"Mälkki is not only one of the finest conductors on the scene, but a conducting star in the way of the mid-20th century era of great maestros. She is unmatched for podium presence, projecting an assured authority that has an uncanny. almost mesmerizing effect."
(New York Classical Review, January 2018)
"Mälkki again proved to be a master of orchestral tapestry spinning. She ​"painted" the musical colors using different types of ​"brushes", paying attention to small details and maintaining, at the same time, the cohesiveness of the overall picture, especially in the first of the three movements, ​"From Dawn till Noon on the Sea" [by Debussy]."
(Bachtrack, January 2018)
"What the 48-year-old Mälkki does bring is, first and probably foremost, the ability to create viscerally arresting performances. She ended Friday's program with a rousing performance of Berlioz's ​"Symphonie Fantastique." There was a sharp-edged, crystalline clarity to the sound of the orchestra — every solo instrument and every section — making a striking effect. There was, equally, exceptional vitality."
(LA Times, October 2017)
"And Susanna Mälkki leads the Symphony No.2 by Jean Sibelius to a grandiose climax. The final movement, played with perfection and sonority, creates the deepest emotion at the end of a great symphonic evening."
(Der Tagesspiegel, September 2017)
"One of the most immediate and unanimous standing ovations I have ever witnessed" (Rite of Spring)
(San Francisco Classical Voice, June 2017)
"[Mälkki] led a muscular performance of this seminal work, building towers of sonic colors on a foundation of rock-solid rhythms. She balanced precision — this orchestra has this music in its bones — with a welcome sense of spontaneity. Loud as it got, there were no blaring edges. It's as satisfying a performance of The Rite as I can recall."
(Seen and Heard International, June 2017)
"Women have little to say in this world; the opera [Trompe-la-Mort] fails the Bechdel test. That makes the presence of Susanna Mälkki on the podium doubly fortuitous. Her command is formidable, her clarity gives the evening form and momentum."
(Financial Times, March 2017)
"This production is lucky to have the impressive Ms. Mälkki conducting. All the modernist sonorities and layered strands in this dense, complex music come through. She is excellent at animating the buzzing, frenetic riffs and fleeting ostinatos that ripple through the score. It was only last year that this charismatic conductor, then 46, made her auspicious New York Philharmonic debut. The Met must have her back as often as possible."
(The New York Times, December 2016)
"Malkki has an uncommon ability to create the appropriate sound picture around every score she conducts. Such was her refinement of detail that one could hear and appreciate everything that went on beneath the shimmering surface."
(Chicago Tribune, April 2016)
"Such is her firm belief in this Russian masterpiece, and her ability to inspire her musicians to share that belief, that she got the old war horse to gallop anew. Her probity displayed the rich colorings and sumptuous textures of Rimsky's orchestral fabric in the most revealing light. There was a wonderful feeling of atmosphere to every section, and a no less impressive musical integrity that made this ​"Scheherazade" so much more than a mere showpiece."
(Chicago Tribune, April 2016)
"The result is a thrilling bit of gladiatorial combat, and Mälkki and the orchestra delivered it with abundant power and precision."
(SFGate, October 2015)
"Mälkki's presence on the podium ensured an overall level of unanimity and balance, with big, shapely orchestral textures and crisp but fluid rhythms."
(SFGate, October 2015)
"Under Malkki's baton, the whirling finale was diamond-bright."
(Mercury News, October 2015)
"Mälkki brought clarity and polish to this performance. Ensemble was excellent; it seemed as though Mälkki and the expanded orchestra were breathing as one. With Mälkki on the podium, the Helsinki Philharmonic has to be heard to be believed, and performances such as this one are probably making Helsinki audiences even more impatient for her to begin her tenure as Music Director."
(ResMusica, September 2015)
"never has it sounded to me more like a total masterpiece than under Mälkki's magnificent baton."
(The Arts Desk, August 2015)
"Whether in the brisk forcefulness she brought to Mars or the frigid stillness she found in the Saturn movement, this was a strikingly strong and fresh performance."
(John Allison, The Telegraph, July 2015)
"Susanna Malkki made the Cleveland Orchestra sound like a shinier, more transparent version of its usual self. … The orchestra under Malkki handled the score's lyrical, emotional moments with uncommon suavity. In this regard, both the strings and percussion sections were exceptional. That wasn't the limit of Malkki's interpretive prowess. No, the conductor also possessed a unique sense of balance, an interest in highlighting music that's often subdued. Wherever the score depicted crowds, she revealed whole pockets of overlooked activity. In short, even for the true Stravinsky fan, the experience was enlightening."
(The Plain Dealer, April 2015)