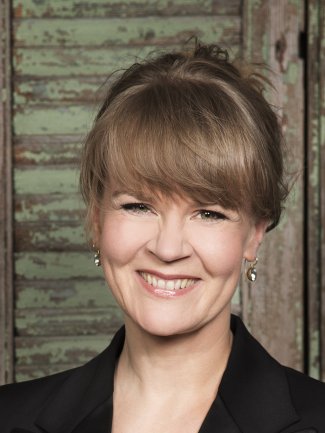 Susanna Mälkki debuts at the Wiener Staatsoper
16/3/2018
On 24 March Susanna Mälkki makes her highly anticipated debut at the Wiener Staatsoper, conducting their premiere of Gottfried von Einem's rarely performed Dantons Tod.
The premiere on 24 March is the first of six performances based on a new production by Josef Ernst Köpplinger, concluding on 9 April. At the same time, the Wiener Staatsoper celebrates the 100th anniversary of the Austrian composer; as it was with this work at the Salzburg Festival in 1947 that Von Einem achieved international breakthrough.
Speaking about the opera in a recent interview, Mälkki commented, ​"Danton is a piece of theatre in the best possible sense. [Von Einem] simply has a feeling for cause and effect, for theatre itself."
The performance on 24 March will be live-streamed via Staatsoper Live.