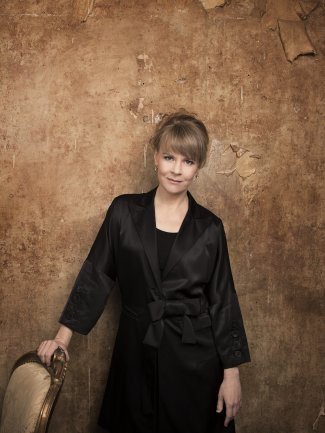 Susanna Mälkki awarded

2017

Nordic Council Music Prize
2/11/2017
Susanna Mälkki has been awarded the 2017 Nordic Council Music Prize. Currently in the US, where is she is conducting her opening run of concerts as Principal Guest Conductor of the Los Angeles Philharmonic, the prize was accepted on her behalf by her brother at a special gala at Helsinki's Finlandia Hall on 1 November.
Commenting on their decision, the Adjudication Committee wrote:
"Susanna Mälkki is a versatile and dedicated maestro of both the classical and contemporary repertoire. Having forged her own path through the world of classical music, she now ranks among the top international conductors.
Mälkki explores and expands the sound and sonic colours of every work she conducts. She reinterprets masterpieces of the traditional music canon with an original and contemporary approach, often surprising the listener with fresh new details and soundscapes."
The prize was established in 1965 to recognise outstanding achievements in creative and practical music, and is awarded every other year to a work by a living composer and in alternating years to a performing musician or ensemble. Former winner and HarrisonParrott artist Pekka Kuusisto was at hand to present the prize, which was awarded to Mälkki from a select shortlist of 13 nominees – including Víkingur Ólafsson and Martin Fröst.
Jane Brown
Director, Artist Management
Marissa Pueschel
Artist Manager