Lisa Batiashvili

&

Jean-Yves Thibaudet tour Europe with Tonhalle-Orchester Zürich
8/4/2016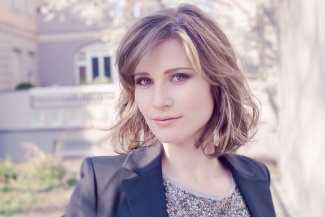 Lisa Batiashvili and Jean-Yves Thibaudet embark upon a tour with the Tonhalle-Orchester Zürich to several European cities, under the direction of Lionel Bringuier — Chief Conductor and Music Director of the orchestra.
Lisa is the Artist-in-Residence at the orchestra this season and performs Brahms' Double Concerto, together with Gautier Capuçon on cello, during the tour. Performances take place at the Wiener Konzerthaus (11 April), in Heidelberg (16), Dortmund (17), Stuttgart (20) and Frankfurt (21). In between these concerts Lisa also performs Brahms' Violin Concerto with the orchestra in Munich on 19 April.
Thibaudet in turn joins the tour for performances of Grieg's Piano Concerto in Zürich (6 – 8 April), Rosenheim (12), Cologne (14), and at the Philharmonie de Paris (15 April).
Some of the programmes in this tour also include the piece Con Brio by Jörg Widmann, the Creative Chair at the Tonhalle-Orchester Zürich for 2015/16.
To mark the end of her residency, Lisa's final concerts with the orchestra this season will be in Zürich on 16 and 17 June, playing Dvořák's Romanceand Mazurka.
Ed Milner
Associate Director, Artist Management
Teodora Masi
Associate Director, Artist Management