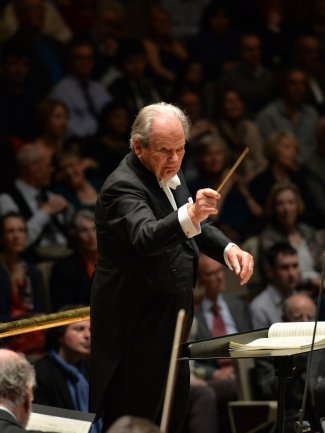 Sir Neville Marriner,

1924

 – 

2016
3/10/2016
We lament the sudden but peaceful passing of one of the great conductors, musicians and artists of our times – Sir Neville Marriner.
His last concert – we had arranged for him, and which fittingly was comprised of Mozart's final three symphonies – had been rapturously received in Padova only on Thursday, when he was on his customarily magisterial and jovial form.
It has been a joy and privilege for my colleagues and me to have been trusted with arranging many international concerts for Sir Neville in recent years, and his success and his kind appreciation for our work have made everything we did for him a pleasure and an honour.
Sir Neville began his career as a chamber musician and violinist in the London Symphony Orchestra. He was Music Director of the Minnesota Orchestra from 1979 – 1986, and Principal Conductor of the SWR Sinfonieorchester Stuttgart in the late 1980s. In 2014 he made history as the oldest conductor to perform at the BBC Proms, and in the 2015 Queen's Birthday Honours he was appointed a Member of the Order of the Companions of Honour.
But he will be remembered for his greatest achievement: the founding, in 1958, of the Academy of St Martin in the Fields, which he moulded into one of the finest and most celebrated orchestras in the world. His legacy of performances and recordings with the ensemble – including the soundtrack to the 1984 film Amadeus — were admired and cherished by countless millions.
Sir Neville was wonderfully humorous, charming and warm hearted, much loved and revered by all of us who knew him or worked with him – a true gentleman in life and in music. The world will be the poorer without him, and we miss him very deeply.
Jasper Parrott