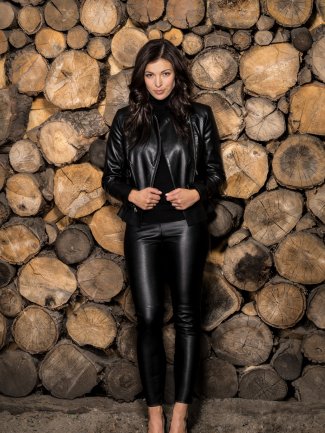 Ksenija Sidorova debuts as a Junge Wilde artist at Dortmund's Konzerthaus
2/4/2016
On 6 April Ksenija Sidorova makes her debut at Dortmund's Konzerthaus as a Junge Wilde artist — the first of many performances in the coming seasons as part of her residency.
Together with Alejandro Loguercio (violin), Roberto Koch (double bass), Itamar Doari (percussion), Reentko Dirks (guitar) and Michael Abramovich (piano), Ksenija presents her ​'Carmen' project — influenced by Latin, Asian, European and North American musical styles — for the very first time to the public.
The performance follows the announcement on 30 March of Ksenija's exclusive signing to Deutsche Grammophon. Her debut ​'Carmen' album with DG will be released on 3 June.
The ​'Carmen' project continues this season at the Jurmala Festival in Latvia (13 July) and at the Ravinia Festival (19 August).