Janine Jansen tours Europe with The Deutsche Kammerphilharmonie Bremen and Paavo Järvi
20/11/2015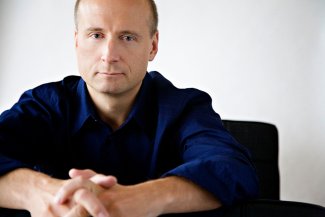 Janine Jansen performs Beethoven's Violin Concerto on tour with The Deutsche Kammerphilharmonie Bremen and their artistic director Paavo Järvi.
Following three concerts in Bremen on 25, 26 and 27 November, Janine and the orchestra then perform at the Berlin Konzerthaus (30), Amsterdam Concertgebouw (8 December), Théâtre des Champs-Élysées (10) and Festspielhaus Baden-Baden (12). The programme also includes works by Brahms and Arvo Pärt's Silouans Song. The orchestra also performs all the Brahms symphonies at the Wiener Konzerthaus on 5 and 6 December.
Immediately following the European tour, the orchestra and Paavo Järvi will tour Korea with an all-Schumann programme, performing at the Daejeon Culture and Arts Center (16) and Seoul Arts Center (18).
HarrisonParrott is touring the orchestra for the concerts on 5, 6, 8, 10, 16, 17 and 18 December.