Christian Tetzlaff performs at the Barbican Centre
16/10/2015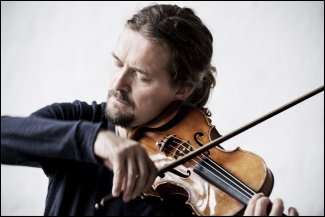 On 22 October Christian Tetzlaff performs Mozart's Violin Concerto No.3 with Gewandhausorchester Leipzig at the Barbican Centre in London, under the direction of Riccardo Chailly.
The concert is the second in a series of three forming the orchestra's residency at the venue (Martin Fröst joins the orchestra for their third concert on 23 October performing Mozart's Clarinet Concerto). The repertoire for the 22 October also includes Strauss' Macbeth and Also sprach Zarathustra.
Christian also toured the programme with the orchestra and the conductor in Paris and Vienna earlier this month. He returns to the UK in November, for concerts with the London Philharmonic Orchestra, BBC Philharmonic Orchestra and Royal Northern Sinfonia.