Pekka Kuusisto joins premiere of new theatre production at the Finnish National Theatre
29/9/2015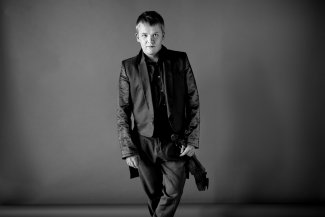 This week sees Pekka Kuusisto perform at the opening of the new theatre production Tabu (Taboo) on 4 October, alongside actress Seela Sella and Director Kristian Smeds at the Finnish National Theatre, Kansallisteatteri.
The production, which features Kuusisto as both composer and performer, is based on a short story of the same name by Timo K. Mukka and will run each Sunday afternoon on the main stage, for an initial nine weeks.
Pekka Kuusisto, who is renowned for his many collaborations across the artistic spectrum, was recently announced as the Artist Director of ACO Collective and Artistic Partner with The Saint Paul Chamber Orchestra and later this season performs with the Bamberger Symphoniker and Helsinki Philharmonic Orchestra.