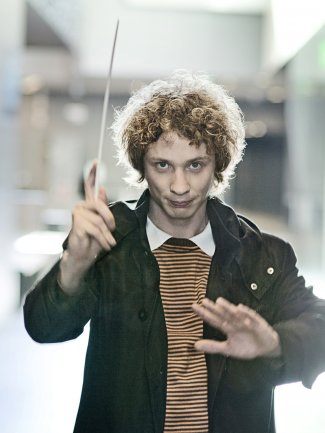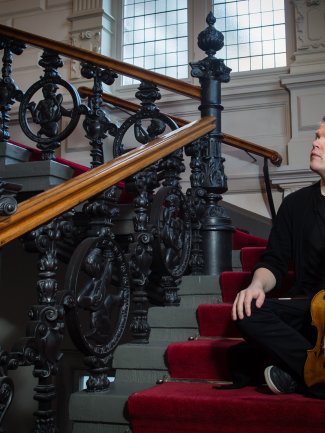 Santtu-Matias Rouvali and Pekka Kuusisto debut with Bamberger Symphoniker
4/12/2015
This week Santtu-Matias Rouvali and Pekka Kuusisto make their respective debuts with the Bamberger Symphoniker.
As part of the orchestra's celebration of Sibelius' 150th birthday, Rouvali conducts an all-Sibelius programme featuring Symphonies Nos.1, 3 and 6 as well as the Violin Concerto with Kuusisto. The four concerts take place at Theater der Stadt Schweinfurt (10 December), Konzert- und Kongresshalle Bamberg (12 December), Heinrich-Lades-Halle, Erlangen (14 December) and Bayreuth Stadthalle (15 December).
Both artists perform two further concerts at the Konzert-und Kongresshalle Bambergon 12 December. After the Sibelius concert Rouvali conducts a shorter late night concert at 9.30pm and Kuusisto then gives an improvised traditional music performance with Milla Viljamaa (accordion) and Sara Puljula (bass) at 10:30pm.
Kuusisto and Rouvali have previously performed together with the Iceland Symphony Orchestra (Stravinsky's Violin Concerto) and Finnish Radio Symphony Orchestra (Fagerlund's Violin Concerto). Kuusisto returns to Germany in the spring to perform a solo recital in Dortmund.