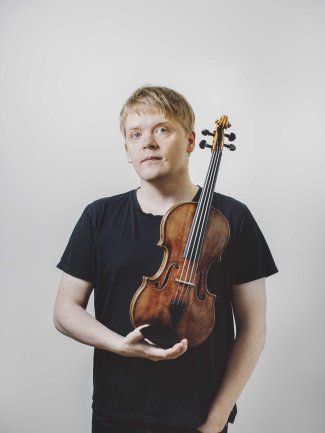 Pekka Kuusisto returns to direct Saint Paul Chamber Orchestra
24/3/2016
This week sees Pekka Kuusisto play/​direct the Saint Paul Chamber Orchestra at Ordway Concert Hall on 1, 2 and 3 April.
The innovative programme, which spans centuries, includes works by Muhly, Tippett, Dessner, Tüür, Haydn and Mozart. Kuusisto commences his role of Artistic Partner with the ensemble in September 2016, following a longstanding creative collaboration.
Kuusisto returns to North America later this season to give concerts with the Toronto Symphony Orchestra (1 and 2 June), perform Ligeti's Violin Concerto under the baton of Alan Gilbert at the Metropolitan Museum (5 June) and play in a concert co-presented by the New York Philharmonic, Lucerne Festival, and MetLiveArts.