Vladimir Ashkenazy and the Philharmonia Orchestra tour to China
11/6/2015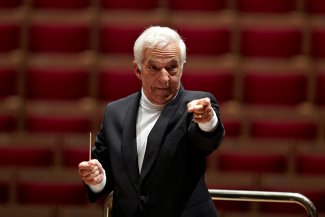 This June, Vladimir Ashkenazy and the Philharmonia Orchestra embark on a tour of China performing four concerts in Shanghai (17 & 18 June) and Beijing (20 & 21 June).
This year's tour (which HarrisonParrott is delighted to manage) will be a highlight of Shanghai Oriental Art Center's 10th anniversary celebrations, and will showcase repertoire including works such as Sibelius' Symphony No.2 — following the Philharmonia Orchestra's highly successful Sibelius 150th Anniversary season — and Saint-Saëns Symphony No.3.
Beethoven's Piano Concerto No.1 features soloist Alice Sara Ott, who also joins Vladimir Ashkenazy in concert with the Orchestra of the Mariinsky Theatre in St Petersburg on 24 June.