Vladimir Ashkenazy steps down as Chairman of the Hong Kong International Piano Competition
2/2/2015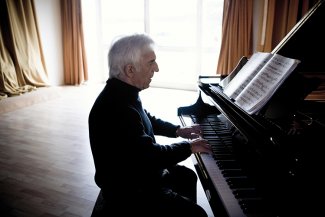 Vladimir Ashkenazy has announced he is to step down as Chairman of the Hong Kong International Piano Competition and Chopin Society. His wife, Thorunn Johannsdottir Ashkenazy also steps down as a member of the Competition's jury.
Ashkenazy commented ​"after ten years supporting some of the finest talent emerging from the region, my wife and I have decided to end our relationship with the competition. We wish the many gifted young performers who have taken part the very best for the future, and I personally look forward to continuing my strong relationship with the wonderful Hong Kong Philharmonic Orchestra".
Founded in 2005, the triennial event has brought together some of the world's foremost pianists, musicians and teachers to assess and encourage young pianists of the great talent and aspiration while at the same time an inspiring and entertaining music lovers in Hong Kong. A life long supporter of young musicians, Ashkenazy continues to work with the best among talented young musicians through his Music Directorship of the European Union Youth Orchestra, among other positions.
Federico Hernandez
Associate Director, Artist Management