Alice Sara Ott undertakes two Major Recital Tours of Japan
22/5/2014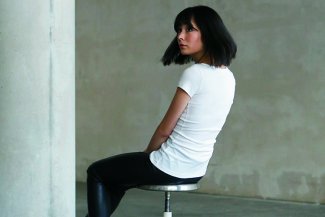 Alice Sara Ott undertakes two extensive recital tours in Japan – solo and as a duo with fellow pianist Francesco Tristano.
Her solo tour begins on 31 May with a concert at the Tochigi General Culture Center, and includes recitals Miyagi (1 June), Nanae, Hokkaido (3), Nagasaki (6), Matsue (8), Tokyo (10), Niigata (11), Kawaguchi (12), Shizuoka (14 June) and ends in Gifu on 15 June.
Alice performs a programme including Beethoven's Tempest Sonata, Bach's Fantasia & Fugue and Chaconne, Liszt's Liebestraum and Grandes études de Paganini.
From 20 June, Alice is joined by piano partner Francesco Tristano for a five-concert tour based on their upcoming Deutsche Grammophon CD ​"Scandale." The disc will be released internationally in September. Following their dates in Japan, the duo travel to Seoul for a recital 18 June and to Melbourne for a performance on 2 July.
Alice is currently appearing in Audi Japan's web campaign for the new A8.
Recital schedule (in Japanese)
Gallery