Philharmonia Orchestra and Vladimir Ashkenazy embark on a tour of Latin America
4/9/2014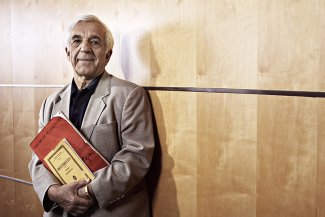 This September, the Philharmonia Orchestra embarks on a tour of Latin America with Conductor Laureate Vladimir Ashkenazy, performing seven concerts in Mexico City, Lima, Bogotá, São Paulo and Rio de Janeiro.
The Orchestra first visited Latin America with a tour to Peru in 1956 and has since gone on to perform in São Paulo, Rio de Janeiro and Mexico City. This year's tour marks the Philharmonia's debut in Bogotá, and showcases repertoire that Vladimir Ashkenazy has famously recorded with the orchestra, including the Fifth Symphonies of Tchaikovsky and Sibelius.
Joining Ashkenazy on tour is Brazilian pianist Nelson Freire, for whom the concerts form part of his 70th birthday celebrations. Also on the tour, and making her Latin American debut, is American-Korean violinist Esther Yoo, who previously appeared internationally with the Philharmonia on their 2012 tour to China and Korea.
HarrisonParrott is delighted to manage the tour, which has been made possible by the generous support of the following sponsors and partners:
Avianca (Official Airline Partner), Citi (Tour Partner), BMW (Tour Supporting Partner).