Minnesota Orchestra extends contract with Music Director Osmo Vänskä
19/5/2015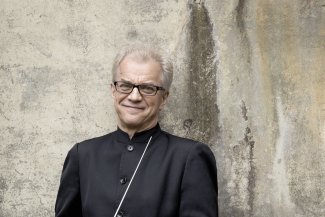 The Minnesota Orchestra announced today that it has extended Osmo Vänskä​'s position as Music Director through to August 2019.
The announcement coincides with the establishment of a new agreement between the musicians and the management of the orchestra extending through to the 2019/20 season. Both agreements are supported by a substantial gift which allows the partnership between Vänskä and the orchestra to continue to develop and flourish.
Having returned to the position of Music Director in 2014 — Vänskä previously held it from 2003 to 2013 — this new three-year agreement will see Vänskä lead the orchestra for a minimum of 12 weeks each season, beginning in September 2016.
Speaking about the announcement, Osmo Vänskä said: ​"I feel now more than ever, Minnesota is my musical home. We still have work to do together and many projects I am excited to pursue. I am grateful to continue working with these remarkable musicians and this exceptional community."
The news comes immediately after the Minnesota Orchestra's hugely successful return to Cuba last week led by Vänskä, when they performed two historical and sold-out concerts in Havana and participated in community outreach projects and music workshops.