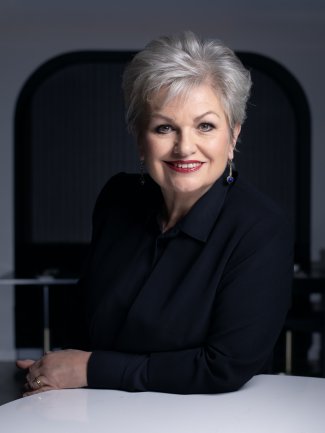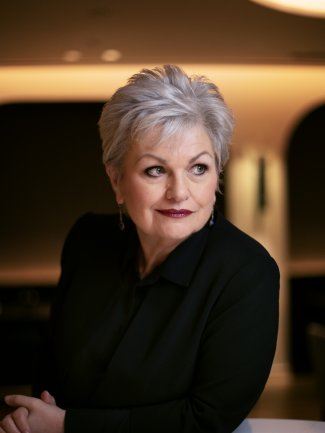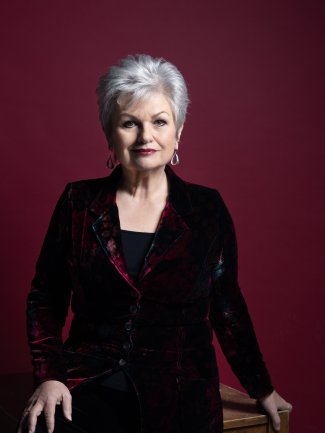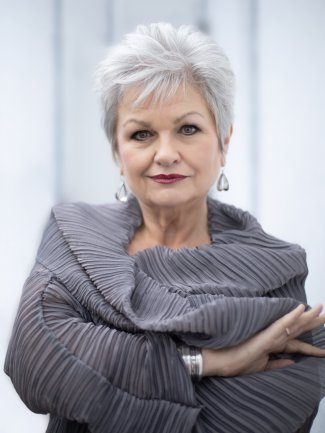 "Bullock, always profoundly musical, brings tears to one's eyes with a tenderness of phrasing that seems second nature to her."

(Opera Magazine)
Susan Bullock's unique position as one of the world's most sought-after dramatic sopranos was recognised by the award of a CBE in June 2014.
Of her most distinctive roles, Wagner's Brünnhilde has garnered outstanding praise leading Bullock to become the first ever soprano to sing four consecutive cycles of Der Ring des Nibelungen at the Royal Opera House under Sir Antonio Pappano. Appearances as Richard Strauss' Elektra have brought her equal international acclaim and collaborations with some of the world's leading conductors including Fabio Luisi, Semyon Bychkov, Seiji Ozawa, Sir Mark Elder and Edo de Waart.
In recent seasons, Susan has explored new repertoire making debuts as Klytaemnestra (Elektra) for the Canadian Opera Company under Johannes Debus, the role of Liz Stride in the world premiere of Iain Bell's Jack the Ripper for ENO; and her acclaimed portrayal of Mother for Scottish Opera in Mark Anthony-Turnage's Greek at BAM which she debuted at the Edinburgh International Festival. Further debuts include in the role of Kostelnička (Jenůfa) for Den Norske Opera and Grange Park Opera; both Gertrude and The Witch (Hänsel und Gretel) for Opera North and Grange Park Opera, and as Mrs Lovett (Sweeney Todd) for Houston Grand Opera and Bergen National Opera. She has taken on the role of Magdelone in Carl Nielsen's Maskarade, in a new production by Tobias Kratzer conducted by Titus Engel for Oper Frankfurt; and returned to Scottish Opera as Old Lady in their new production of Candide. The past seasons have also brought special virtual projects Feast in the Time of Plague and her debut as an actor in Keith Warner's unique staging of King Lear in which she played Goneril at The Grange Festival.
In the current season, Susan reprises the role of Mother in Missy Mazzoli's award winning Breaking the Waves for Opéra Comique; and after a hugely successfully London premier last season, she gives further performances as Judith in Daisy Evans's production of Bluebeard's Castle for Atlanta Opera, with subsequent performances at Edinburgh International Festival and with New Zealand Opera later this same season. Susan also returns to Oper Frankfurt as Klytaemnestra (Elektra) in Claus Guth's new production, conducted by Sebastien Weigle.
Susan's vast and diverse concert work has included the Liebestod from Tristan und Isolde with Esa-Pekka Salonen and the Philharmonia Orchestra, and with Zubin Mehta and the orchestra of the Bayerische Staatsoper. Popular appearances have included the Last Night of the Proms in 2011 and a special appearance at the London 2012 Olympics closing ceremony. Susan returned to Wigmore Hall in their Late Night series with pianist Richard Sisson in an eclectic programme — ​'Songs my father taught me' — which ranged from Sondheim to Noel Coward and Burt Bacharach, a programme they also performed at Petworth Festival. Last season she joined the Royal Philharmonic Orchestra at the Royal Albert Hall for a gala concert in celebration of Raymond Gubbay.

Susan Bullock's substantial discography includes Der Ring des Nibelungen with Oper Frankfurt under Sebastian Weigle on OehmsClassics (also available on DVD), and the title role in Salome with the Philharmonia Orchestra under Sir Charles Mackerras for Chandos.

Susan was the Artist in Resident at the 20/21 Copenhagen Opera Festival and this season continues in her role as Chair of Vocal Studies at the Escuela Superior de Música Reina Sofía Madrid.
Gallery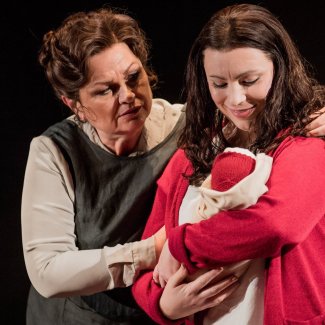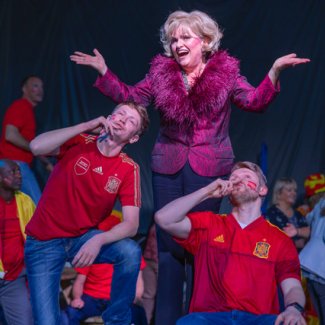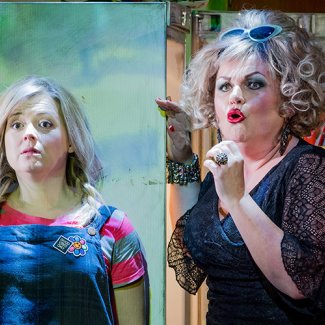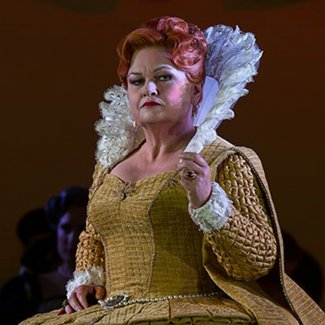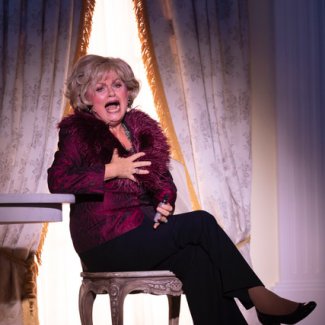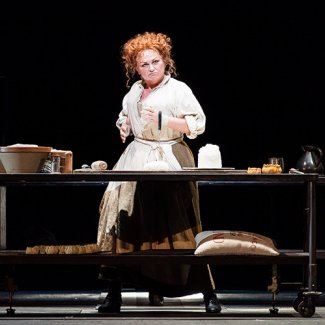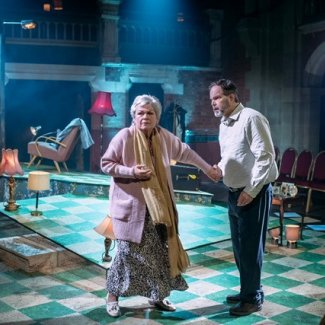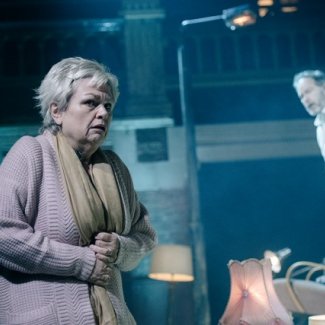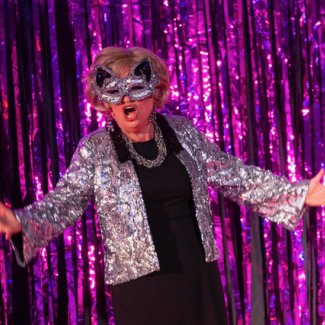 "The star of the show was Susan Bullock's Old Lady, a character very much of Bullock's own creation— the embodiment of satirical humour, with a to-die-for Bronx accent. Bullock vamped it up brilliantly but never excessively: she captured the character's vulnerability."
Opera Magazine, October 2022
"Finley and Bullock are utterly remarkable here, singing and acting with astonishing emotional nakedness and detailed veracity. Neither has done anything finer. This really is a devastating piece of theatre"
(The Guardian, November 2021)
"…stunningly believable and deeply touching performances of Bullock [as Judith] and Finley"
(The Times, November 2021)
"The star of the show was Susan Bullock's Old Lady, modelled on Joan Rivers (sensational wig, glamorous wardrobe) but a stage character very much of Bullock's own creation— the embodiment of satirical humour, with a to-die-for Bronx accent. Bullock vamped it up brilliantly but never excessively: she captured the character's vulnerability."
Opera Magazine, October 22
"Susan Bullock's pitching of Mrs Lovett was spot on, somehow making the pie-cook's total lack of a moral compass believable: brilliantly adept at the patter, she was comical without tipping into absurdity, not too cockney, not too sentimental and not too irritating."
(OperaMag, Feb 2020)
"The only three-dimensional figure was Susan Bullock as the Mother [in Breaking the Waves], thanks to her stage presence and powerful rendition of the solo meditation ​'Sons who die at seas', Bullock showed that this superficially unyielding matriarch had depth and complexity."
(Opera Magazine, November 2019)
"Susan Bullock [was] magisterial as the benignly stalwart mother."
(The Scotsman, August 2019)
"As Mother and Witch, Susan Bullock portrayed with Wagnerian command a woman diminished by poverty and then expanded by cannibalistic lust for gingerbread. She was magnificent in the Witch's manic cooking preparations"
(Opera Magazine, September 2019)
"Bullock's drunken, post-coital impersonation of a fireman brought the house down"
(Opera Magazine, June 2019)
"Vocally, her Klytaemnestra is different from the others I've heard…She impresses not with power and volume but with nuance and dramatic vulnerability."
(Ludwig van Toronto, January 2019)
"Susan Bullock and Allison Cook gave virtuoso performances in the chameleon-like soprano roles – both singers blurring the lines between humanity and caricature"
(Opera Magazine, October 2017)
"a pole-axing performance (her first) of the Kostelnička by Susan Bullock…[Bullock's] steely determination works well for the Kostelnička, and she still has the emotional warmth and innate musicianship to make her a sympathetic character."
(Opera Magazine, August 2017)
"She is the most thoughtful of musicians and as the tightly coiled Kostelnicka she knows exactly how to turn this to her advantage…she presented a powerful and sympathetic interpretation of this complex character."
(Rupert Christiansen, The Telegraph, 2017)
"Susan Bullock has formidable focus and power as the Kostelnicka: her final scene is harrowing."
(Hannah Nepil, Financial Times, June 2017)
"Susan Bullock's lacerating portrayal of Jenůfa's stepmother, the Kostelnicka…Bullock, who tears into the Czech consonants with more conviction than anyone else on stage"
(Neil Fisher, The Times, June 2017)
"Up at Valhalla, we encounter Susan Bullock's diminutive, punk-haired Brunnhilde, who exhibits exactly the right passionate energy."
(International Record Review, January 2015)
"Enter Mother, and the wonderful presence of the great Susan Bullock, who doubles as the Witch in Act Three…Bullock is equally convincing in both roles, though the Witch gives her far more scope for her marvellous comic gifts."
(The Spectator, February 2017)
"The double casting of the excellent Susan Bullock as both the children's mother and the witch emphasises the theme of danger being close to home."
(The Guardian, February 2017)
"Warner's incredibly detailed response to the text found a willing exponent in Susan Bullock, herself also equally at one with the conductor Roland Böer in stressing the warmth of the music…Bullock, returning to the title role for the first time in six years, was in strong voice, never exaggerating for musico-dramatic effect and consistently delivering a superbly detailed characterization of this tomboyish, neurotically haunted Elektra."
(Opera Magazine, John Allison, September 2016)
"With everything onstage amplified to a high-decibel level, the British soprano Susan Bullock wisely deployed her voice, most often heard in heavyweight Wagner and Strauss roles, with buoyant lightness. Thus, no harsh belting or orotund high notes encumbered her wonderfully sprightly Mrs Lovett."
(Opera Magazine, July 2015)
"[Sweeney Todd] has a stunning counterpart in Susan Bullock's Mrs. Lovett, who does the best of any performer so far in making her character likable. Sure, she's always devilishly funny, but Bullock's tender glances at Sweeney and complete control over vocal nuance bring new perspectives to this odd couple."
(ConcertoNet, May 2015)
"As Mrs. Lovett, Bullock triumphs with the show's trickiest role, which beyond its vocal and dramatic demands, also requires a streak of raucous music-hall comedy and mischief. Bullock imbues her textured characterization with some of the exuberant qualities, the earthiness and sass amid the genuine emotional need. Bullock sings with force and flexibility, dispatching devilishly complex lyrics in ​"The Worst Pies in London" and the delightful ​"By the Sea," envisioning domestic bliss with Sweeney."
(Houston Chronicle, April 2015)
"A gripping performance of the Waltraute scene is clinched often by the listener, Brünnhilde. Here Susan Bullock takes us on a little masterclass of attention and support that sums up all that's best about this show: childish hope-against-hope, anger, tears, defiance and incredulity when sister doesn't buy into her new love."
(Gramophone, March 2015)
"She acts up a storm…with the voice solidly produced, a real trill, her enunciation perfect. When she sings ​'Siegfried, see my anguish', right before her final monologue, Siegfried listens, transformed…she inhabits the role and the high notes ring out as well."
(International Record Review, January 2015)