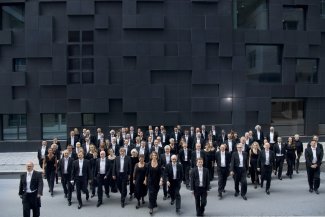 On 27 September 1919, a new orchestra took to the stage of the old Logan Hall in Oslo to give its first public concert. Conductor Georg Schnéevoigt presided over thrilling performances of Grieg's Piano Concerto and Sinding's First Symphony. After forty years of making-do, the Norwegian capital had at last got the orchestra it deserved. The Oslo Philharmonic was born.
In the eight months that followed, the Oslo Philharmonic gave 135 concerts, most of which sold out. It tackled Mahler, Debussy and Nielsen. Soon, world famous musicians were coming to conduct it, relishing its youth and enthusiasm. Igor Stravinsky and Maurice Ravel visited Oslo to coach the musicians through brand new music. National broadcaster NRK began to hang microphones at the orchestra's concerts, transmitting them to the whole of Norway.
Over the next half-century, the Oslo Philharmonic's reputation grew steadily. Then, in 1979, it changed forever. A young Latvian arrived in Norway, taking the orchestra apart section-by-section, putting it back together a finely tuned machine with a whole new attitude. Under Mariss Jansons, the Oslo orchestra became a rival to the great Philharmonics of Vienna, Berlin and New York. It was soon playing everywhere, from Seattle to Salzburg, Lisbon to London. In 1986, EMI drew up the largest orchestral contract in its history, ensuring the world would hear the rich, visceral sound of the Oslo Philharmonic.
Three decades later and the world is still listening. The Oslo Philharmonic retains its spirit of discovery and its reputation for finesse. Under Jukka-Pekka Saraste it cultivated even more the weight and depth that Jansons had instilled; under new Chief Conductor Vasily Petrenko, it works at the highest levels of detail and style.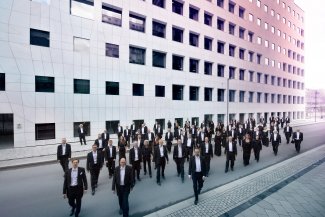 In Oslo's burgeoning cultural scene, the Philharmonic under Petrenko is a vital and forward-looking centenarian. The orchestra still travels the globe, appearing in 2019 in Spain, the UK, Romania, Germany, Austria, the Netherlands and Italy. The subscription season in Oslo features the best musicians in the business. Recent critically acclaimed recordings include a cycle of symphonies by Scriabin. Upcoming releases include the great tone poems of Richard Strauss. New works in the pipeline include commissions by Steve Reich, Kaija Saariaho, Bent Sørensen and Lera Auerbach in addition to a host of young Norwegian composers. Outdoor concerts attract tens of thousands; education and outreach programmes connect the orchestra with many hundreds more and the orchestra arranges debates and niche events across the city.

Vasily Petrenko will lead the orchestra through its 100th anniversary before handing the chief conductor's baton over to the outstanding young Finn Klaus Mäkelä.