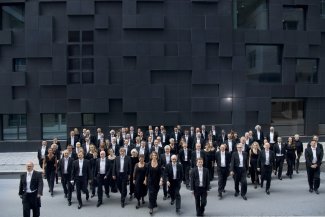 In August 2020 the orchestra launched its 101st season with new Chief Conductor and Artistic Advisor, Klaus Mäkela, whose close rapport with the musicians was immediately evident at his Oslo debut two years previously. For their first project together, they recorded the complete Sibelius cycle, released on Decca Classics to international acclaim. The BBC Music Magazine named it Recording of the Month and described the album as an ​"electrifying triumph" and Finland's Helsingen Sanomat wrote ​"The sense of alertness of the Oslo Philharmonic's collaboration with Mäkelä is powerful. One can sense that many great moments have been born of this trust, shared and unforced."
During the pandemic the orchestra also quickly intensified its digital commitment with the online concert series Mellomspill (Interlude). This led to a tremendous success on both Youtube and social media, and resulted in an important archive of performances with Klaus Mäkelä and guest artists, which received the Norwegian Audience Development Innovation Award for 2021.
During May and June 2022 the Oslo Philharmonic and Klaus Mäkelä gave their first international concerts together, including Sibelius cycle residencies at the Vienna Konzerthaus and Hamburg Elbphilharmonie and further performances in both Paris and London, at the Barbican. They received glorious reviews, and the Oslo Philharmonic was nominated for the Gramophone Orchestra of the Year Award.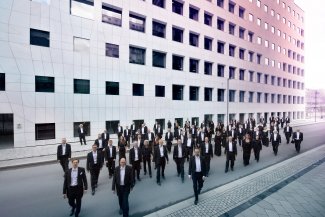 The 2022/23 season started with two concerts in Oslo and at the BBC Proms in the Royal Albert Hall in London, both with chief conductor Klaus Mäkelä and piano soloist Yuja Wang. The season includes concerts with many top conductors and soloists, and in November the Oslo Phil will play concerts in Hamburg, München, Antwerpen, Dortmund and Wien with Klaus Mäkelä and celloist Sol Gabetta.

On September 27, 1919, the Orchestra of the Philharmonic Company – later to be known as the Oslo Philharmonic − took to the stage for its first public concert. The creation of an independent symphony orchestra in the city was a major event and among the prominent guests at the opening concert were King Haakon VII and Queen Maud.

The Oslo Philharmonic quickly became a powerhouse in the capital's music scene, attracting both international stars and a large local audience. In 1921, Jean Sibelius conducted a series of concerts with his own works, and the same year, the chief conductor of the Berlin Philharmonic, Arthur Nikisch, conducted a series of concerts with all of Beethoven's symphonies.

In the century to follow, the Oslo Philharmonic successfully established itself as one of the major international orchestras, through tours and recordings under the leadership of eminent Chief Conductors, including Herbert Blomstedt, Mariss Jansons, André Previn, Jukka-Pekka Saraste and Vasily Petrenko.