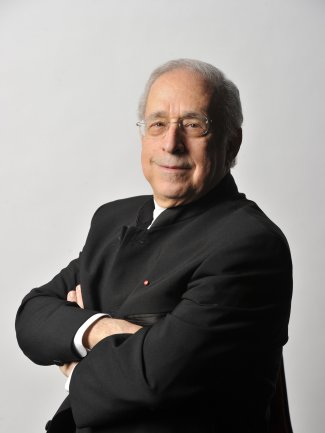 Lawrence Foster
Conductor
"Lawrence Foster seems to have been put on this planet to conduct Enescu's music. He is clearly a true believer and he understands every technical nuance and every expressive twist and turn".

(The Telegraph)
Music Director l'Opéra de Marseille
Artistic Director and Chief Conductor Designate Polish National Radio Symphony Orchestra
Conductor Laureate Gulbenkian Orchestra
The 2018/19 season marks Lawrence Foster's sixth season as Music Director of l'Opéra de Marseille where he conducts premieres of Gounod's Faust and Verdi's Rigoletto alongside concerts with L'Orchestre Philharmonique de Marseille in repertoire ranging from Beethoven and Brahms, to Bartók and Kodály, to Bernstein, Penderecki and Johann Strauss. From the 2019/20 season he will become Artistic Director and Chief Conductor Designate of the Polish National Radio Symphony Orchestra.
Much in demand as a guest conductor, the 2018/19 season sees Mr Foster make returns to Konzerthausorchester Berlin with whom he will take on tour to China as well as concerts in Berlin, Frankfurt Museumsorchester, New Japan Philharmonic, Polish National Radio Symphony Orchestra, Luzerner Sinfonieorchester, Orchestre Philharmonique de Monte-Carlo and the Gulbenkian Orchestra. In previous seasons he has collaborated with NDR Radiophilharmonie Hannover, Orchestre Philharmonique de Radio France, Hungarian National, Copenhagen, Helsinki and Czech philharmonic orchestras, Orchestre symphonique de Montréal, Hong Kong Philharmonic, and Filarmonica Arturo Toscanini in Parma amongst others.
Lawrence Foster has conducted in many major opera houses throughout the world – major highlights include performances and an EMI recording of Troilus and Cressida at the Royal Opera House Covent Garden, the first performance of Berg's Lulu at Houston Opera, Enescu's Oedipe at the Deutsche Oper which was also recorded for EMI, the opening performance of the newly created Los Angeles Opera with Placido Domingo and Sherill Milnes in Verdi's Otello and John Neumeier's production of West Side Story at Hamburg Opera. He conducted a concert version of Hindemith's Mathis de Maler at the Enescu Festival in Bucharest described as an overwhelming success, as did performances of La Traviata at the Savonlinna Opera Festival. In the 2018/19 season he will return to Frankfurt Opera for performances of Le Nozze di Figaro
Show More

Lawrence Foster held a hugely successful ten-year tenure as Artistic Director and Chief Conductor of the Gulbenkian Orchestra and is now their Conductor Laureate. He toured extensively with the Orchestra with leading soloists such as Lang Lang, Arcadi Volodos and Angelika Kirschlager to Germany, Spain, Brazil as well as festivals such as the Enescu and Kissinger Sommer. Their discography together includes a number of recordings for Pentatone Classics including highly-acclaimed recordings of Verdi's Otello, violin works by Bruch, Chausson and Korngold with Arabella Steinbacher and another featuring music by Bartók, Ligeti and Kodály. Previously Mr Foster held Music Directorships with the Orquestra Simfònica de Barcelona i Nacional de Catalunya, Orchestre Philharmonique de Monte-Carlo, Houston Symphony, Orchestre de Chambre de Lausanne, Orchestre et Opéra National de Montpellier and the Aspen Festival Music School.

In addition to the recordings with the Gulbenkian Orchestra, Lawrence Foster has received praise for a number of recordings with Pentatone Classics including the Four Symphonies by Schumann with the Czech Philharmonic Orchestra, Strauss' Zigeunerbaron with NDR Radiophilharmonie with whom he has also recorded Die Fledermaus for release in November 2018, and Martinů's Double Concertos with Mari and Momo Kodama, and Sarah and Deborah Nemtanu.

Born in Los Angeles to Romanian parents, Lawrence Foster has been a major champion of the music of George Enescu, serving as Artistic Director of the George Enescu Festival from 1998 to 2001. Recordings have included his opera Oedipe for Warner Classics and his First and Second Symphonies for EMI, both with Orchestre Philharminque de Monte-Carlo. In 2003 he was decorated by the Romanian President for services to Romanian Music.
Gallery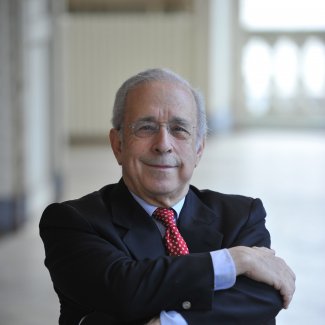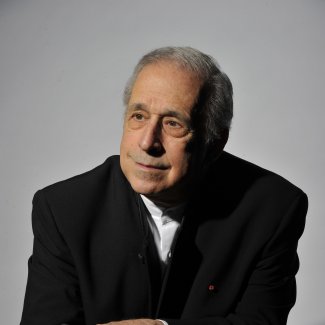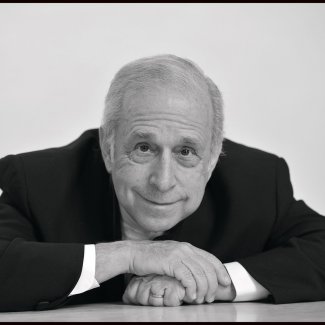 "Lawrence Foster's conducting is remarkably balanced and sounds just right. Despite his natural and overall relaxed approach as well as much warmth and refinement, Schubert's music never loses its rhetoric force in these fine performances."
(Pizzicato, March 2019)
"Incorporating his vast knowledge of the intricacies of each piece, Foster never lost control over the massive orchestra; at the same time, his passion for the music was conveyed through the fiery vigor of his conducting. <…> Despite the often-jarring tonal shifts, Foster guided the orchestra's interpretation of each variation masterfully, effectively communicating each movement's distinct character." -Joshua Bell wows in Houston Symphony"
(The Rice Thresher, 2013)
"Guest conductor Lawrence Foster easily gained the large audience's approval with his no-nonsense approach, as he had also done just the previous evening, when he easily led the phenomenal pianist Garrick Ohlsson and the orchestra through a sublime performance of Rachmaninoff's Third Piano Concerto"
(The Saratogian, August 2010)
"Foster clicked with the musicians of the Residentie Orkest. Having warmed up with ​"Le chasseur maudit'…Foster knew how to unite the musicians in one heartbeat. The performances of Faure's ​'Pelleas et Melisande and Debussy's ​'La mer' proved that the rich tradition of the Residentie Orkest still is very much alive"
(Volkskrant, October 2010)
"Lawrence Foster conducts with the strength of those who know how to loosed the leash to let the music live. <…> The conductor intervenes just like a captain navigating amongst skiffs in order to organise this musical flow. It's beautiful and exhilarating"
(Bachtrack, July 2018)
"The Orchestere Philharmonique de Marseille under the experiences Lawrence Foster is on splendid form, playing with tight ensemble, verve and colour."
(MusicWeb International, July 2018)
"It was, however, a real pleasure to hear the score so lovingly conducted by Lawrence Foster, who drew warm French colors from the Orchestre PHilharmonique deRadio France. It was in the pit, rather than on the stage that the magic of Roussel's work was best realised."
(Opera News, June 2008)