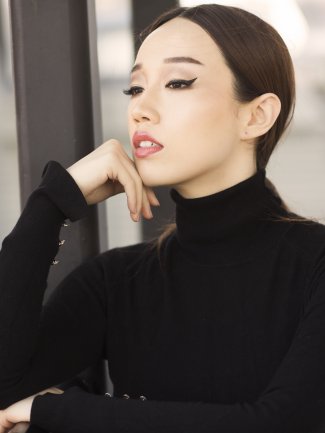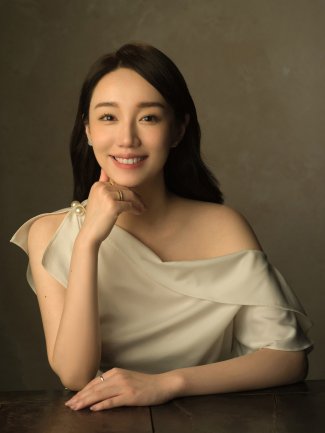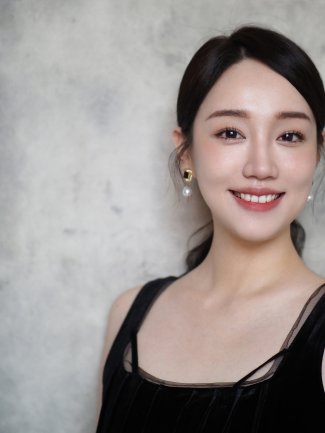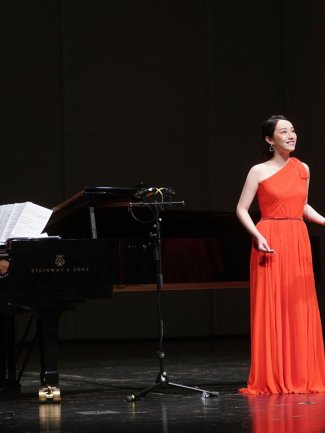 ©
Photo: Guangzhou Opera House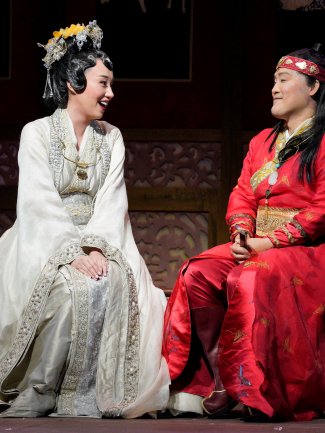 ©
Photo: Cory Weaver, San Francisco Opera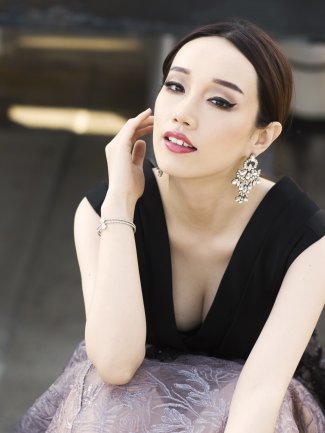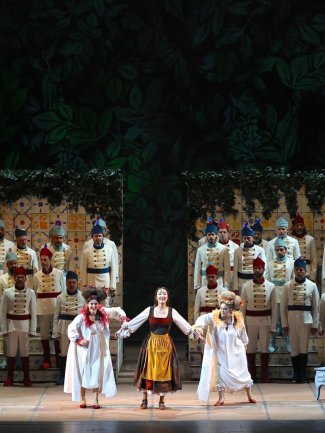 ©
Photo: Marcello Oreselli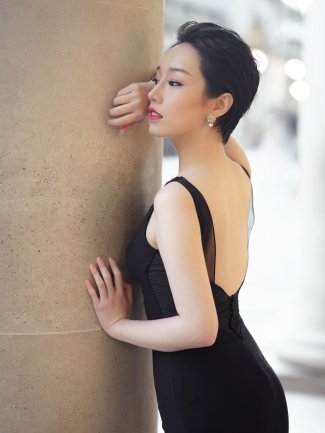 Shirley Thomson
Director & Head of VOICE
Zoe Band
Senior Artist Manager
Peppie Johnson
Artist Coordinator
"Hongni Wu brought technical agility, warm colourings and an ample sound…she sang with youthful bloom and richness."

(New York Times)
Having spent two seasons with the Royal Opera House, Covent Garden in the Jette Parker Young Artists Programme, Hongni Wu made her house debut as Flora in Richard Eyre's popular production of La traviata under Antonello Manacorda, with further roles on the main stage including Mercédès in Carmen, Zweite Dame in Die Zauberflöte, Siébel in Gounod's Faust and, most recently, an unanimously acclaimed Kuchtik in a new staging of Rusalka under Semyon Bychkov. At the Linbury Theatre, she was praised for her gritty interpretation of Hans Werner Henze's Phaedra and as part of the Young Artists' Summer Showcase she performed scenes from Pelléas et Mélisande and Il barbiere di Siviglia.
Of Hongni Wu's sensational recent debut as Der Komponist in Ariadne auf Naxos at Opéra National de Montpellier, Forum Opéra wrote,​"the timbre of the voice is fresh, radiant, and assured." She has enjoyed further recent acclaim as Bao Chai in Bright Sheng's Dream of the Red Chamber at San Francisco Opera, for her spirited Angelina in La Ceneretola at Teatro Carlo Felice di Genova under Riccardo Minasi, for her debut as Dorabella in Così fan Tutte for Pacific Opera Victoria as well as for the creation of the dual roles of Comrade Chin and Shu Fung in the world premiere of Huang Ruo's M. Butterfly at Santa Fe Opera.
Operatic highlights of Wu's 2023/24 season include Rosina in Il barbiere di siviglia at both Macau International Music Festival and with Opera Theater of Saint Louis under Jonathan Brandani, a reprise of Dvorak's Kuchtik with Opera Royal de Wallonie under Giampaolo Bisanti, and a return to Royal Opera House, Covent Garden in her role debut as Suzuki in Madame Butterfly, conducted by Kevin John Edusei.

Equally comfortable on the concert platform, last season brought success in Mahler's Symphony No.3 at London's Royal Festival Hall with Paavo Järvi conducting the Philharmonia Orchestra, further expanding her Mahler repertoire with performances of Das Lied von der Erde under both Yu Long with Guangzhou Symphony Orchestra and Tan Dun with Shanghai Symphony Orchestra as well as Lieder eines fahrenden Gesellen with Wuhan Philharmonic Orchestra. Hongni Wu previously joined the soloist line-up in Tan Dun's epic Buddha Passion on a national tour of China, and will debut with Accademia di Santa Cecilia this season in the same work, conducted by the composer himself, for its Italian premiere. Additionally, she will join Philharmonia Baroque for concerts and a recording of Schumann's Requiem under Richard Egarr, and presents a recital of Strauss, Mahler and Chinese song together with pianist Patrick Milne in Stadt Waiblingen under the auspices of Opera for Peace.

Whilst studying at the Manhattan School of Music, Hongni Wu gave performances as Angelina, Sesto in La clemenza di Tito and La libellule in L'enfant et les sortilèges, garnering praise from the New York Times for her ​"technical agility, warm colourings, and ample sound," and was a 2018 winner of The Metropolitan Opera National Council Auditions.
Gallery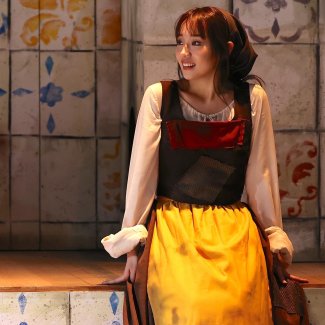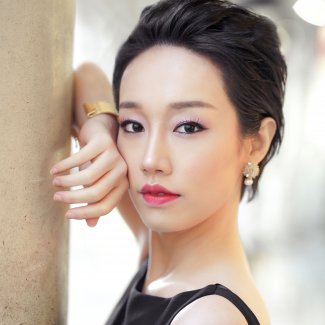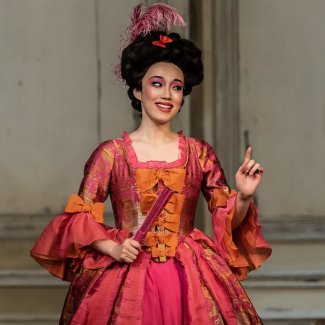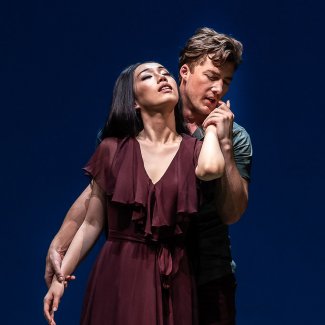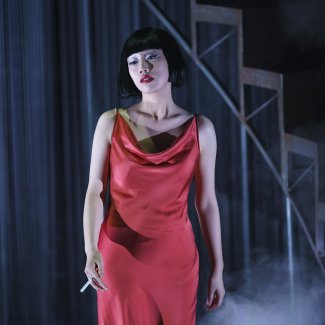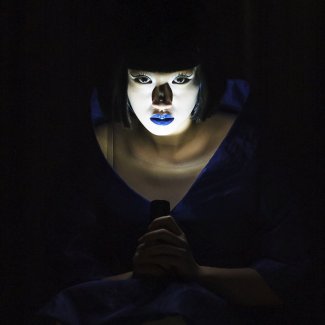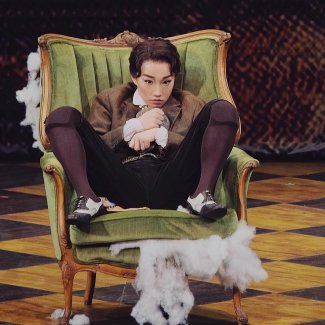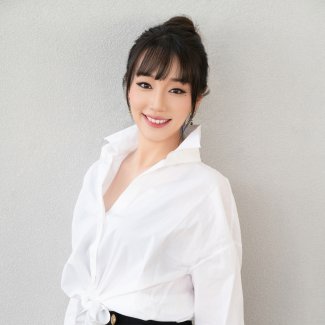 "Mezzo-soprano Hongni Wu made for a feisty Cinderella and sang with strength but also sensitivity."
Portland Press Herald, July 2023
As Angelina (Cinderella), Hongni Wu met all the coloratura challenges set by Rossini and sang with an elegance and emotive beauty that transformed even simple phrases into meaningful sentiments. Angelina's final aria was particularly moving: Wu effortlessly displayed the entirety of her range, moving through explosive rapid-fire passages with silky smoothness."
Opera News, July 2023
"Hongni Wu could have a career singing nothing but Cenerentola. The beautiful Chinese mezzo had everything needed, vocally and every other way, at her disposal; expressive features, a voice with a big bright top, a warm middle voice, and an easy plunge into the lower register. The speed and accuracy of her coloratura was never less than dazzling, even possessing an impeccable old-school trill that thrilled… She quite brought down the house."
pArts blog, July 2023
"Compelling young Chinese mezzo Hongni Wu (Dorabella) in her Canadian debut and a bright future in front of her"
Opera Canada April 2023
"Hongni Wu (Dorabella) is a highly accomplished mezzo-soprano with a keening timbre and enviable technique."
Times Colonist, March 2023
"Hongni Wu almost upstages everyone with a brilliant turn as the servant Kuchtik."
The Times, February 2023
"The young mezzo Hongni Wu is a revelation [as Der Komponist]. Between creative exaltation and existential angst, her emotion grips us…the timbre of the voice is fresh, radiant and assured."
(Forum Opéra, Apr 2022)
"Hongni Wu embodies the beautiful role of Der Komponist with candour and believable naïveté, leading her to give in to the enchantments of Zerbinetta. Her mezzo voice with a silky lower-register and controlled legato inhabits the role from start to finish."
(Olyrix, Apr 2022)
"Der Komponist benefiting from the youthful ardour and clear timbre of Hongni Wu."
(Resmusica, Apr 2022)
"The JPYA singers shone, led by the Chinese mezzo-soprano Hongni Wu as a bird-like, manga-vamp Phaedra"
(The Guardian, May 2019)
"Chinese mezzo-soprano Hongni Wu is particularly impressive in the title role, singing this hugely difficult music with great skill and acting the role with great passion."
(The Express, May 2019)
"But it was the pairing of Aphrodite and mezzo-soprano Hongni Wu as Phaedra that set the evening ablaze. These young singers had the presence and power of true opera stars and, in diva-esque form, they carried all before them."
(Bachtrack, May 2019)
"Wu's richly coloured voice and excellent phrasing were most impressive in both of her arias, especially ​'Voi che sapete'."
(Opera News, July 2018)
"Hongni Wu, 23, a mezzo-soprano, brought technical agility, warm colourings and an ample sound to ​'Cruda sorte', a bel canto showpiece from Rossini's L'italiana in Algeri. Then, in a bold choice, she sang the opening scene of Strauss' Der Rosenkavalier with youthful bloom and richness. We'll have to see if she follows the path of the coloratura-happy Marilyn Horne or the refined, lyrical Susan Graham."
(New York Times, March 2018)
"Her voice was pure and bright, singing with beauty as she expressed her interest in love over riches…Wu's voice blossomed into a wide array of colours and emotions. She developed into her character and proved to be a remarkably outstanding voice."
(Operawire, February 2018)
Shirley Thomson
Director & Head of VOICE
Zoe Band
Senior Artist Manager
Peppie Johnson
Artist Coordinator