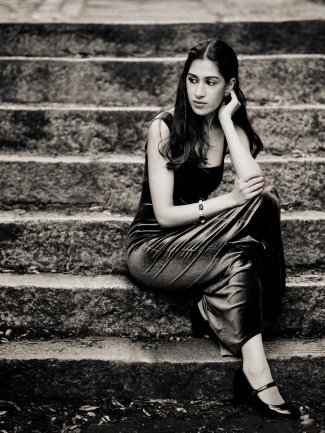 MISHKA

RUSHDIE

MOMEN

RETURNS

TO

THE

US
15/9/2023
Mishka Rushdie Momen returns to the US to perform two recitals in Portland Piano International's solo piano series, opening their 2023/24 season.
Momen's programme showcases a variety of repertoire, including Byrd's The Bells, The Woods So Wild, and Pavana Lachrymae, Beethoven's Piano Sonata No.6, Mendelssohn's Variations sérieuses, Gibbons' Lord Salisbury's Pavan and Galliard, selections from Prokofiev's Visions Fugitives and Schubert's Piano Sonata.
Recital performances take place on 24 September the Lincoln Performance Hall, and on 26 September at the Particia Reser Center for the Arts.
While in Portland, Momen will also give a piano masterclass at the Lewis & Clark College on 25 September. Admission to the masterclass is free to the public.
Morgan Bair
Artist Coordinator