Lissy Kelleher-Clarke — My Relationship with Music
30/6/2023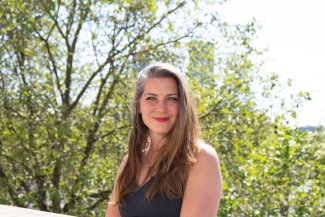 A personal blog article from HP Foundation Manager Lissy Kelleher-Clarke
I consider my relationship with music to be ever-evolving, ever-changing, with the one constant being its place at the epicentre of my being. Music plays a role in every aspect of my life. To quell the chaos of everyday life, I find sanctuary in Bach; as a sporty person and avid long-distance runner, music is my motivator (and I dare not admit to this readership what appears on my sports playlists…!); I like to use music to transition between activities in my daily routine; and music has formed the principal interest for all of my academic study. Music-making is the reason why I met most of my friends and shared enjoyment of music has been what has solidified long-term companionship.
I am a musical omnivore and am just as likely to be found listening to heavy metal, electro, dubstep, or drum and bass, as I am a film or game soundtrack, and of course my favourite ​'Bs': Bach, Bruckner, and Busoni.
It is vital that young people are afforded all possible opportunities to engage with music, whether in a participatory or receptive way. For this reason, I am very proud of my role as HarrisonParrott Foundation Manager, and am committed to working with music educators and governing bodies to ensure that quality music education is available to all young people, despite its waning importance on the National curriculum.
Lissy Kelleher-Clarke
Head of Artist Operations & Digital Transformation; HarrisonParrott Foundation Manager