Meet Arlo Farah: Creative Access Intern
17/2/2023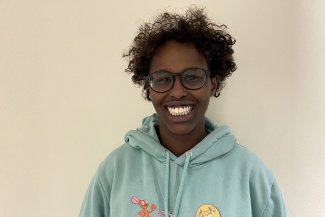 Arlo Farah is our HR and Operations Intern in the Admin department
Where are you from?
I was born in Birmingham, but I grew up in Leicester — a city known for its cheese, walkers crips and winning the Premier League in 2016.
What are your interests and passions?
I love photography and film and often have photoshoots with friends, as well as creating zines with them. I want to get a camera so I can take photos more often. I enjoy taking photos of old architecture like Somerset House — it's very beautiful and would look amazing on film.
How did you find out about the HarrisonParrott Internship with Creative Access?
I have worked for Creative Access before and found it on their website. I didn't have experience in HR, and I was really interested especially since it was with HarrisonParrott.
Fun fact about you?
I am a part of a collective called Haus of Nightbowl which holds events focused on showing our art in all forms. This includes singing, DJing, poetry and anything else someone wants to showcase to others.
Your future aspirations?
My future aspirations are to create or work with a non-profit or organisation that focuses on helping transgender people and youth, to create an easier path for them to achieve their dreams and live comfortably. I love helping people and I enjoy working on making our society open for everyone.