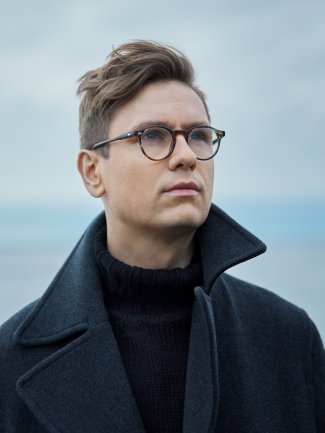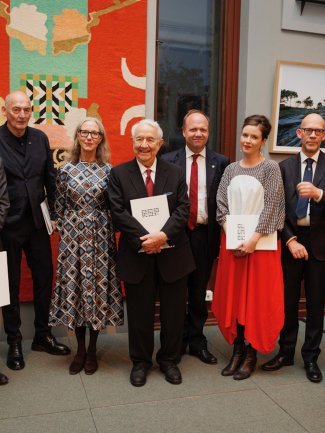 ©
Photo: Björn Strömfeldt/Konstakademien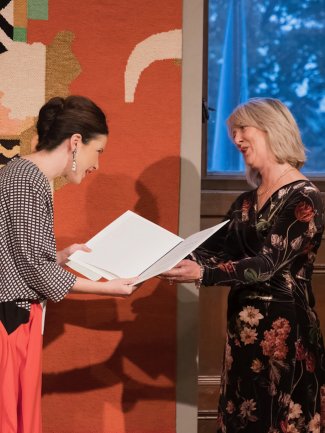 ©
Photo: Björn Strömfeldt/Konstakademien
Víkingur Ólafsson receives this year's Rolf Schock Prize in the Musical Arts
24/10/2022
Víkingur Ólafsson has received the 2022 Rolf Schock Prize in Musical Arts ​"for his pioneering and successful work in developing and strengthening classical music," commented the Schock Foundation. ​"Ólafsson is one of the most creative and innovative musicians of our time. With each piece of music, he creates a new world, conveying both depth and brilliance, leaving a unique impression on the listener."
The Rolf Schock Prizes are awarded every other year and span areas as varied as science, the visual arts and music. The four recipients of the Rolf Schock Prize 2022 were honoured in a prize-giving ceremony on 23 October in Stockholm's auditorium of the Royal Academy of Fine Arts.
"Being awarded the Rolf Schock prize in the Musical Arts 2022 is a particular honour and delight — for many reasons. There is the story of the prize's enigmatic founder, Rolf Schock himself: a true renaissance man and a rebel of sorts, who appears to have possessed an intellectual freedom of wondrous proportions — and there is this rare, inspiring and exhilarating opportunity of being recognised not just in a sequence of great musicians whom I admire very much, but also alongside great minds from the disciplines of philosophy, mathematics and architecture.
I am grateful for this inspiration and opportunity for wonder — to escape my own area of expertise in order to marvel at that of my distinguished fellow laureates. It is also exhilarating to join the succession of wonderful musicians who received it before me. It is a curious coincidence that I have spent the past year revelling in the music of the 2020 Rolf Schock music prize winner, György Kurtág – another man whose ideas appear to work at the intersection of poetry, music and some primordial, proto-logical gesture." Vikingur Ólafsson
Upon his death in 1986 at age 53, Rolf Schock left a significant fortune and, in his will, he donated a large sum of money to allow a prize to be awarded in his name. His wish was that the Royal Swedish Academy of Sciences to propose laureates in logics and philosophy, as well as in mathematics, that the Royal Academy of Fine Arts would propose laureates in one of the visual arts and the Royal Swedish Academy of Music in one of the musical arts. His fortune is managed by the Schock Foundation, which formally decides the laureates.
Ariane Levy-Künstler
Associate Director, Artist Management