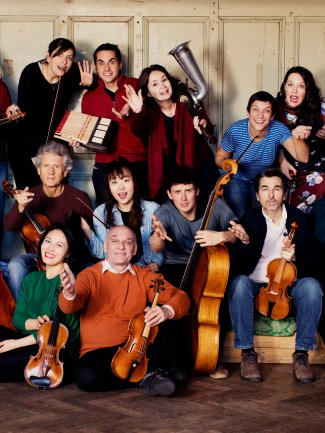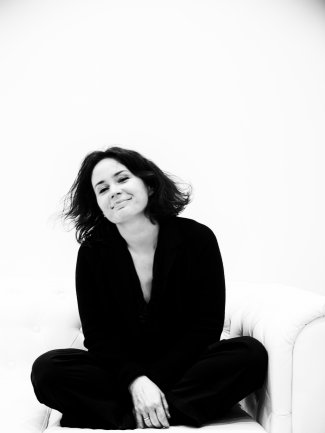 ©
Photo: Alexandra Muravyeva
CAMERATA

BERN

WITH

PATRICIA

KOPATCHINSKAJA

IN

ROTTERDAM
11/10/2022
When the Death And The Maiden European tour could not take place in spring 2021 due to COVID, Camerata Bern and Patricia Kopatchinskaja instead created the eponymous film-concert with director Quinn Evan Reimann featuring works from the Middle Ages to the modern age which contrast and intertwine with Schubert's most renown quartet and the previously created lied based on the eponymous poem Der Tod und das Mädchen by Matthias Claudius — featuring Patricia Kopatchinskaja as voice artist. Having received more than 40,000 views from all over the world via streaming and cinema performances, this unique programme can now finally be experienced live again in Rotterdam, as well as in two performances in Bern (12 Oct) and Laufen (19 Oct) preceding the 3‑day residency at DeDoelen.
From 21 October – 23 October, Camerata Bern performs in a special weekend with Patricia Kopatchinskaja in de Doelen in Rotterdam. There are no less than five concerts during the three days. The weekend kicks-off with the famous Schubert's Death and the Maiden programme where the music of Schubert's string quartet is intertwined with repertoire linked to a similar theme. On Saturday, there is a Side-by-Side Workshop planned where Patricia and Camerata Bern share the stage with students of the Conservatory of The Hague.
On Sunday, Patricia performs Pierrot Lunaire where she takes the Sprechstimme role as the true Pierrot. Before the weekend closes with an evening performance of Haydn's Seven Last Words with video-art by René Liebert, the audience has the chance to see the da-da-istic movie that Patricia created on Kurt Schwitter's Ursonate.
Annebeth Webb
Senior Manager: Creative Partnerships & Tours