THE

CULTURE

BAR

 — 

SPEED

POD

: China
30/11/2021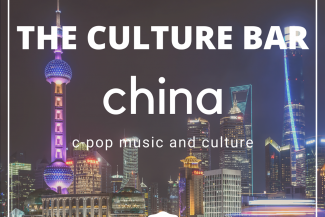 Speed-pod series of 15 minute podcasts focusing on music and culture from around the world
In our ​'speed pod' mini-series of quick insights into music and culture from around the world, we talk to music industry professionals about the music of their homeland, to give us a view into different music, composers, sounds and instruments which make music both unique and universal.
Today, we will be talking to HarrisonParrott Marketing Intern Kerry Chen to tell us more about the sounds of c‑pop music China. Kerry tells us about what influences there are on Chinese pop music, the musical sounds and influences that are associated with music genre, and introduces us to several leading figures in the c‑pop world. As well as providing listeners with a wealth of musical insights, Kerry also gives us her personal recommendations for two books, album and film, so we can dive deeper into understanding Chinese culture and its contribution to the world.
Kerry was interviewed by HP's Fiona Livingston.
Kerry's Recommendations:
Books: Frog, by Moyan, and Tiny Times, by Guo Jingming
Album: Fantasy from Jay Chou
Film: You are the Apple of my Eye, director: Giddens Ko
Transcription
Hi my name is Kerry, I come from China and I am a marketing assistant Intern at HarrisonParrott, I am also a music student from University of Leeds, I play the piano but I also compose contemporary music.
What is Chinese pop music?
So Chinese pop music, we have a short for it, it's called C‑pop, I think it was used to separate the different styles of popular music around Asia, so Korean pop music is called K‑pop, and Japanese is J‑pop. C‑pop doesn't only suggest the pop music of China mainland, but also all the Chinese speaking countries and regions, like hongkong, Taiwan, Singapore and Malaysia. So under C‑pop, we also have mando-pop, canto-pop, Taiwan pop, but mando popo remains the most popular subgenre, and canto pop used to be very popular among asia in the 20th century, when mando pop was not so developed. But now thanks to the influences from Korea and Japan, madopop founds its way to win the heart of their population. Here I'm not gonna talk too deep on the history part of how C‑pop evolved, otherwise it sounds like a lecture hahaa.
So the earliest c‑pop was actually influenced by the American Jazz, but from the 21st century, Koreans and Japanese have developed a sophisticated strategy to promote pop music through idolising artists. They usually appear as groups, the artists went through a manufactured star system of entertainment agencies, and all have gone through intensive trainings in dancing, singing. They are kind of like the role-model of the population, all the young people look up to them, because they are always on the stage, super beautiful, sing well and dance well, like a shinning star. Famous examples include BTS, Blackpink, EXO… They have attracted a lot of fans not only from their countries, so many Chinese people were in love with K‑pop and have invested a lot money in their industry. So after a couple of years, China was like, why don't we use the same strategy to our artists, so now we have groups like TFboys, 9Percent, they dance and sing, and have tons of music videos made for them, attracted many fans who love their music for them, their dance and how they look. But usually, the members in Chinese idols groups are not specialised in music, they can dance well and sing well, but once they leave the group they would not be able to become a serious musician. Apart from the music that we are getting from the groups, the C‑pop industry also includes a lot of very talented songwriters and singers, for example Eason Chan, Jay Chou, JJ Lin, Leehom Wang, et cetera… They often write their own music and lyrics, associate with their experiences and thoughts, their fans love them for their music and talents.
What are the music characteristics of Chinese pop music?
Well, the theme of pop songs is always about love, it could be both negative or positive, whether mourning about a break-up, missing their partners, showing off their relationship… Structurally, many Chinese pop songs tends to have a middle 8 section, which I think it's not so common anymore in Western pop songs. But this is an influence from the west. The speed of the songs is usually not so fast, because we are talking about love here, we shouldn't rush it. Melodically, depends on the composers, but usually the hits songs like to avoid the sub-dominant and the leading note, which makes the melody quite pentatonic, but harmonically they are not so pentatonic, they use classic pop music progressions, draw heavily on chords 1456, but even often on chord 3, it's an unstable chord, well, Bach doesn't like that. Instrumentally, C‑pop uses western instruments, a few adventurous musicians may want to include a couple of traditional Chinese instruments such as the zither or Erhu. Which is interesting to listen to, because C‑pop itself is a fusion of pop music from everywhere. If I have to find a Western example of how C‑pop sounds like, it's probably Ed Sheeran's Perfect, about love, slow, pentatonic melody, with a classic 1645 progression.
How is media and technology in the modern age affecting Chinese pop music?
Well, these days, the spread of pop music gets even faster and music are so much accessible and inclusive. With the support of video platforms and social media, people like to use their eyes to listen to music, everything is visualised, pop music always goes with dances, videos, even plotted stories. But I think in general, the new media and technology really assisted the spread of pop music and other content. Here we will have to mention tiktok: Tiktok became very popular since a couple of years ago, even now in the Western world as well, the idea of watching short videos on mobile phones is affecting how people listen to music. There have been so many hit pop songs in China became famous on tiktok, mainly because people use that particular song over and over again for their videos, or sometimes, a certain type of video only use a particular song because the first person who posted that kind of video used that song, so everyone else who follows that up to make a similar video will use the same song. I'm not sure if that make sense to you hahaha. When the song is used as a background music in videos, by many people, over and over again, that song can become so popular very fast. So nowadays there are many musicians, singers, songwriters, who publish their original piece, or covers on tiktok for people to listen or to use as background music. Now, without an agent or management team, some freelance musicians can use these platforms to publish their music and to gain popularity.
On the other hand, the new media could be a good way to promote traditional culture. So for example in our upcoming virtual circle event, peking opera sacrifice. The young generation in China really don't know much about Peking opera, except the very few ones. I have never listened to Peking opera even though I spent 15 years of my life in China. So the actress in Sacrifice, Wang Peiyu, she was really trying to take advantage of the digital media to introduce peking opera to young people, to make them fall in love with Peking opera, and also to inherit it to the next generation. She uses social media and video platforms that young people use all the time, to post short episodes of peking opera and knowledges around it, introduce those to young people in a funny and understandable way. Many young people said that they really took an interest in Peking Opera after watching Wang Peiyu's videos. So I think the development of media and technology is a great tool to spread knowledge and inherit traditional culture.
Spotlight on one Chinese musician who exemplify Chinese pop music with music recommendations.
Jay chow, he is a unique figure in the Chinese pop music industry, his music always merge Eastern and Western influences and modern and ancient subjects. For example, one of his most famous hit: Love Before BC tales a love story sets in the context of Ancient Babylon, very poetic lyrics with lush melodies, these has intrigued young people to discover more about the history 3000 years ago. Another example is his Porcelain, which is a song heavily influenced by the Chinese culture the Chinese Porcelain, the lyrics is so poetic and focuses on making and artistic part of porcelain, the harmony is very pentatonic, but the song is combined with a love theme and has been sang in a modern pop music style. He released a single last year called Mojito, it is a Latin-influenced piece, featuring brass instruments like trombone and trumpet, the music portrals a Cuban lifestyle, with classic cars and historical streets, very cheerful. It is great to see that we are having some cultural blend in pop music.
Book:
My book recommendation will have less to do with music, but more to do with Chinese culture. If you want to know more about the culture and societies of 20th century China, I will recommend Mo Yan's books, he is the first Chinese ever to have won a Nobel prize in literature. Mo Yan's writing often sets stories in older Chinese context combining with the social issues of his times. For example his Frog, or Big breast and wide heaps, the name sounds a bit humm…these books really portrayed Chinese women's social position in the 20th century, involving one child policy and other political issues, which are very interesting to read. If you are more interested in 21st century China, I will recommend Guo Jingming's books, his Tiny Times for example, sets in the Modern Shanghai, tales stories of Shanghai rich people with their luxury lifestyle and messy relationships. He has received a lot of criticisms, but I think his works are good fits to the modern societies of China.
Album:
I would recommend Jay Chow's Fantasy, it was released 20 years ago but nobody has ever got bored listening to it. This album has won numerous awards, some people said it's the best album of Jay Chou, Love from BC that we just talked about, is from this album. So if you are interested in C‑pop, you should give it a go.
Film Recommendations:
You are the apple of my eye, what a beautiful name! It's not related much to pop music in China, but most C‑pop music are love themed, and that love is different from the love we see in the western societies, not like wild and bold and open. You are the apple of my eye is one of the greatest romantic film in China, at all times. So I would totally recommend watching it to understand more about this kind of subtle and pure love that Chinese musicians are writing into their songs.
Fiona Livingston
Associate Director, Marketing & Communications