The Culture Bar — Speed Pod: Switzerland
1/11/2021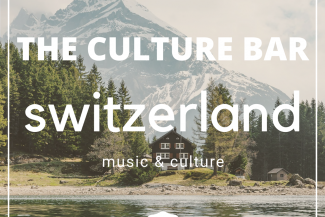 Speed-pod series of 15 minute podcasts focusing on music and culture from around the world
In our ​'speed pod' mini-series of quick insights into music and culture from around the world, we talk to music industry professionals about the music of their homeland, to give us a view into different music, composers, sounds and instruments which make music both unique and universal.
Today, we will be talking to HarrisonParrott Artist Coordinator Theodor Küng to tell us more about the sounds of Switzerland. Theo tells us about what influences there are on Swiss music, the musical sounds that are associated with the country, unique musical instruments, and introduces us to several Swiss composers. As well as providing listeners with a wealth of musical insights, Theo also gives us his personal recommendations for a Swiss book, album and film, so we can dive deeper into understanding Swiss culture and its contribution to the world.
Theo was interviewed by HP's Fiona Livingston.
Theo's Recommendations:
Book: Archetypes and the Collective Unconscious by Carl Jung on Audible
Film: Heidi (1952) on Wikipedia
Listen to Theo's Spotify playlist of Swiss music recommendations: