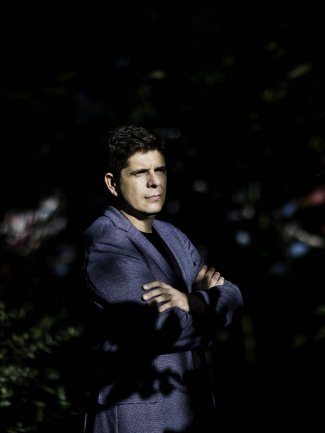 JAVIER

PERIANES

GIVES

DEBUT

RECITAL

AT

BOULEZ

SAAL

,

BERLIN
12/11/2021
On 19 November Javier Perianes makes his first appearance at the Boulez Saal in Berlin. He performs his programme Love and Death, featuring sonatas by Beethoven (Op. 26) and Chopin (Op. 35), and works by Joan Guinjoan, Falla, Liszt and Wagner. Perianes recently released the Chopin Op. 35 on harmonia mundi, along with the Piano Sonata no. 3, Op 58 (July 2021), and has previously recorded Beethoven's Op. 26 (harmonia mundi, 2012).
One special feature in this recital is La Ilum Naixent (2018), the final piece composed by Joan Guinjoan, and is dedicated to Perianes.
Later in the month, Perianes travels to Lisbon to perform recitals at the Gulbenkian Foundation on 23 November, and at the Teatro Mayor Julio Mario Santo Domingo in Bogotá, Colombia, on 26 November. Here, Beethoven and Chopin are paired with a selection of Granados' Goyescas, followed by Liszt's Funerailles.