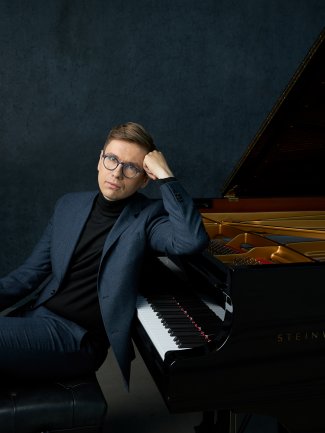 Víkingur Ólafsson releases Reflections
15/3/2021
Icelandic pianist Víkingur Ólafsson's latest project, Reflections, inspired by the critically acclaimed and chart-topping 2020 album Debussy – Rameau, is released in all formats today.
Engaging in visionary conversations with French masters Debussy and Rameau, Ólafsson and other pioneering artists of today take a selection of scores as their starting points for a set of varied and original contemporary reworks. The new tracks feature the delicate guitar-based sounds of Texas-based duo Balmorhea, gentle vocals of Icelandic singer-songwriter and multi-instrumentalist Helgi Jónsson and Hugar, among others. The reworks are combined with some of Ólafsson's previously unreleased recordings of solo piano pieces by Debussy to create a dreamlike blend of past and present.
Víkingur Ólafsson says, ​"Great music is a renewable source which, in capable hands, can sound new to our ears, whether it was written 300 years ago or yesterday."
The forth EP Reflections Pt. 4 Debussy • Pour le Piano is now available to download and stream and the entire project Reflections is available in all formats, released today, 12 March 2021.