The Culture Bar After Hours chat with Alex Sobel

MP
12/3/2021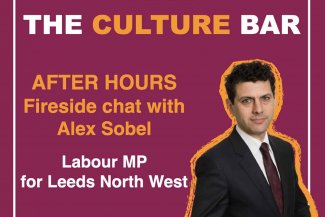 The Culture Bar: After Hours
Alex Sobel is a member of the UK Parliament whose constituency is Leed's North West, and he is also Shadow Minister for the arts, heritage and tourism.
In this honest and pertinent interview you will hear:
>the UK Government's budget and its impact on the arts
>how UK arts and culture have been impacted by Brexit and the COVID19 pandemic
>Leeds as European Capital of Culture 2023 bid
>North-South divide
>contested heritage
>DCMS and the heritage sector
Alex is interviewed by HP's Henry Southern
Useful links and resources:
Alex Sobel: alex​so​bel​.co​.uk
This is the first in our spin-off series of short After Hours chats discussing issues relating more broadly to the arts and culture sector.
The Culture Bar is a podcast series created by HarrisonParrott focussing on conversations in culture and the arts.
Find us on Spotify, iTunes, Google Podcasts, YouTube, Podbean, Deezer and all good podcatcher sites.
#theculturebar
A special thank you to Robert Cochrane as the composer of the theme tune music, and Merlyn Thomas our editor.