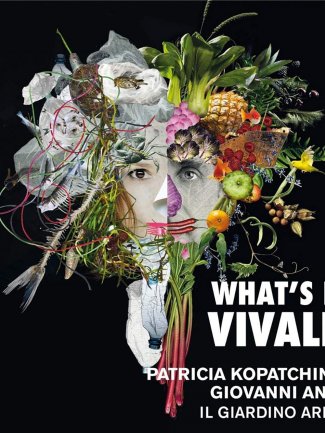 Album Release: What's Next Vivaldi?
3/9/2020
Patricia Kopatchinskaja releases her newest album, What's Next Vivaldi?, this month. Recorded with acclaimed period ensemble Il Giardino Armonico, the album weaves together virtuosic concertos by Antonio Vivaldi and short, invigorating works by more recent composers such as Aureliano Cataneo, Luca Francesconi, Marco Stroppa, Simone Movio, and Giovanni Sollima. Many of these newer works were commissioned by Patricia for this project, which has recently seen its first performances in Cologne and Merano, and will be revisited on future tours across Europe.
What's Next Vivaldi? is available on digital release worldwide on 4 September, with physical copies available from 11 September.