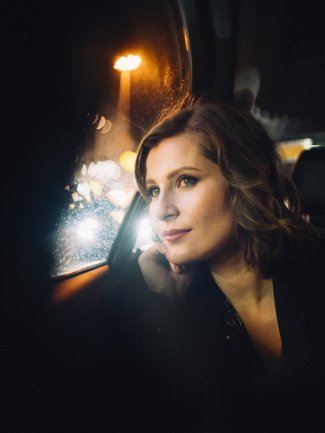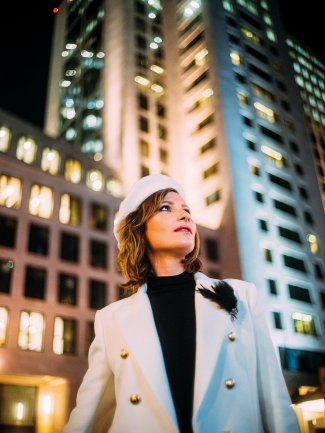 Lisa Batiashvili releases new album – ​

'

City Lights'
8/6/2020
"For more than two years, we put all our energy, love and dedication into this project. It became my most personal musical journey."

Lisa Batiashvili
Lisa Batiashvili's new album City Lights is her most personal project yet. The concept – a cross-genre album built around the cities that are important to her, with music dedicated to each – derived from a creative conversation between Lisa and composer/​conductor Nikoloz Rachveli. Lisa remembers: ​"While we were brainstorming, we started talking about such genius personalities as Charlie Chaplin and Ennio Morricone – such incredible musicians who wrote music that, though outside the classical repertoire, is on the same level of quality."
They decided to create a suite drawing on the music from Charlie Chaplin's films, including music written by Chaplin himself. They chose pieces that conjured feelings of longing, nostalgia and memory of a particular place and time. Entitled ​'City Memories' and specially arranged by Rachveli, the eventual suite would become not only the opening track but the inspiration for the whole album.
The idea of using music to evoke memories and longing for a particular place led Lisa to choose cities that are truly special to her, be it through musical study, musical performance, family or friends, and together with Rachveli carefully chose music to celebrate those cities.
City Lights comprises eleven tracks and features the cities Munich, Berlin, Paris, Helsinki, Vienna, Rome, Buenos Aires, New York, London, Bucharest and Tbilisi. Music was chosen from a breadth of styles and genres, from Bach, Debussy, and Strauss to Morricone, Piazzolla and Kancheli. All tracks have been especially arranged – and in some cases written — for this album by composers Nikoloz Rachveli, Anders Hillborg, Stephan Koncz, Jarkko Riihimaki, and Katie Melua. A truly collaborative project, the album also features guest Artists Maximilian Hornung, Milos, Katie Melua and Till Bronner.
Ed Milner
Associate Director, Artist Management
Charlie-Rose Blockley
Manager, Composers & Artists